Meat slicers are frequently used in homes, butcher shops, hotels, and restaurants. Slicers are multipurpose machines. You can not only slice meat on a meat slicer but also slice cheese and different vegetables easily on it. Getting a meat slicer is a good decision, but you should keep in mind some important factors before buying it.
Meat slicers can be divided into two types. Manual and the electric meat slicers.
Manual Slicers: Manual slicers are used at home for light work, like slicing meat, vegetables, and meat. They need force to push food on the slicer to complete work. In comparison to electric slicers, they require more work and are slower in use.

Manual Meat Slicer

Electric Slicers: Electric slicers are also called automatic slicers. They are easy to use and require less time and force. The electric motor of meat slicers moves the carriage to slice meat. Electric meat slicers have various types.

Electric Meat Slicer
Factors look for when getting a New Meat Slicer
When you are going to buy a new meat slicer, keep in mind the following key factors.
Cost: For use in a home, you can buy a slicer for under $100. If you want to use slicer frequently, remember that the costlier models offer extra features.
Power and speed: The power and speed of slicers influence how long you will be able to work on them.
Need: Figure out the type of slicer you need.
Uses: You should try to figure out how often you will use the slicer and how much quantity you will slice every time.
Size: When it comes to buying a commercial meat slicer, you have to understand that not all meat slicers are the same. Commercial Meat slicers come in different sizes and have different price tags.
Durability: Buy a meat slicer that should be durable, and you can work on it for a long period.
Easy to use: Check if you can use it easily and you can handle it. Make sure the blades can be easily and properly cleaned after every use.
Ease to clean: It should be easy to clean, and you don't have to spend more time on its cleaning. Make sure that you can easily remove the blades and other parts of the meat slicer. Buy a slicer that is easy to take apart and clean.
Safety: Meat slicers have large and sharp blades which can be removed. Slicers with protective blade guards will reduce the chance of being injured.
Important Regarding Safety: Wear safety gloves when using a meat slicer. Wear safety glasses to prevent food particles from entering your eyes.
Noise: Some slicers get very noisy during operating. You should select the model that works more quietly.
Buying a Commercial Meat Slicer
Allow you to buy the one that best suits your needs. If you own a small restaurant or deli, there is no point in buying a meat slicer design for a large restaurant. There are three different types of slicers. Each is designed for a specific purpose.
Light-duty slicers: Light-duty slicers are designed for low volume application with less than one hour of slicing per day. These slicers can be used for slicing vegetables and meat. They are not meant for cutting frozen meat or cheese.

Light Duty Meat Slicer

Medium-duty slicers: Medium-duty slicers are considered intermediate slicers and or best for people who slice for several hours per day. These slicers can handle a variety of meats, but they are not designed for heavy use. The blades can become strained if the slicers become more than recommended.

Medium Duty Meat Slicer

Heavy-duty slicers: Heavy-duty meat slicers are designed for restaurants. These types of slicers are found in butcher's shops and other meat markets because they can handle different food items.

Heavy Duty Meat Slicer
What should I look for when getting a meat slicer?
You must look for cost, size, uses, safety, and durability.
How much does a meat slicer cost?
It depends on your choice. Slicers are available at different prices.
Meat slicer will simplify work and minimize your preparing time in the kitchen. Before getting a meat slicer, keep in mind the above key factors. The right meat slicer can help to save your precious time and money.
Finding the Right Meat Slicer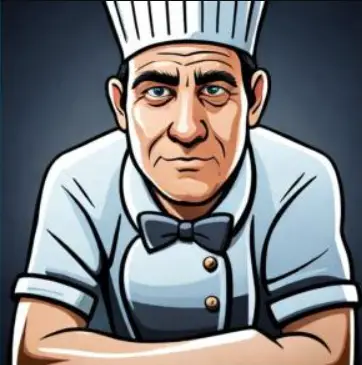 Mario Batali is a renowned author, food enthusiast, and passionate chef who has dedicated his life to exploring the world of culinary arts. With a love for sharing his knowledge and experiences, Mario has become a prominent figure in the food blogging community, inspiring countless readers with his creativity and expertise.
In addition to his culinary prowess, Mario Batali is also a talented writer with a flair for engaging storytelling. He launched his own food blog to share his recipes, cooking tips, and personal experiences in the kitchen. Over time, Mario's blog gained a loyal following of food enthusiasts who appreciate his unique approach to cooking and his dedication to using only the finest ingredients.
Mario Batali's passion for food and his commitment to sharing his knowledge with others have made him a true inspiration in the world of culinary arts. Through his blog, cookbooks, and public appearances, Mario continues to spread his love of food and the joy of cooking with his ever-growing fanbase.