Everyone loves meat, and everyone loves kitchen tools. You can use many different cutting tools in the kitchen for various tasks, from dicing and slicing meat into smaller pieces in recipe preparation. There is a tool out there for every job!
A meat slicer and Carving knife are two essential kitchen tools used in a restaurant and a household for dicing/slicing. There are some differences as well as similarities among them. Here is a guide about  the different kinds of meat slicers and carving knives, their uses, and how to use them and how to get the right tool.
These days, the market is flooded with different types of meat slicers. A meat slicer, also known as a mechanical slicer or a simple slicer, is used to slice meat into smaller pieces. It can help you cut the meat into equal sizes and make the food look nicer and easier to be processed in your cooking.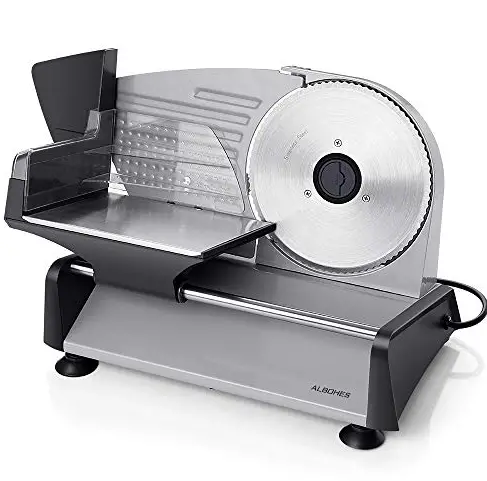 Compared to other tools, Meat slicers are one of the biggest lifesavers for any kitchen & make cutting and slicing meat easier and much less time-consuming. A meat slicer has a sharpened circular blade used to cut the meat into small pieces & it is a helpful tool in your kitchen that makes quick work slicing meat of all kinds.
A meat slicer is a cutting tool used to cut pieces of meat even in thickness. Meat Slicers are designed to slice from thick to a paper thin. Any meat can be sliced, such as soft meat, like ground beef or fish. There are various types of meat slicer which includes a different range of flexibility, durability, designs, shapes, and styles.
Electric meat slicer: As the name suggests, an electric meat slicer operates through electricity which contains a motor that activates the machine, and the process of slicing meat starts. They include sharp blades, a Carriage slicer knob, an On & Off switch, and Rubber feet. An electric meat slicer is more convenient, and less time is required to obtain many results.
It is specially designed for cutting large quantities of beef, starting from boneless cuts to chicken, beef, and mutton. Electric meat slicers are a great way to save time and effort when making meals.

Electric Meat slicer

Manual meat slicer: A manual meat slicer is a hand-operated machine used to slice small amounts of meat & can be a little bit tricky to use. They require much effort & a bit time-consuming as compared to an electric meat slicer. They're cheaper, compact in size, and can easily be stored away in a kitchen cabinet & provide vertical and horizontal cuts.
A manual meat slicer requires someone to move food and carriage back and forth over the blade to gain thin slices. Many people offer electric meat slicers instead of manual meat slicers due to time-consuming & there is a chance of getting injured by putting lots of force.

Manual Meat Slicer
How To Use A Meat Slicer?
A meat slicer contains a sharp & rotating blade used to cut paper-thin slices of any meat. If you have one at home, you will agree with me when I tell you they are fast and convenient. A meat slicer saves time, and it makes preparing dishes easier.
According to the models, there are different methods and procedures to use meat slicers.
First, open the camp arm and place the meat ( chicken, beef, mutton, fish) into the food carriage to slice and close it.

Place meat in slicer

Second, adjust the thickness of your choice through the index knob.

Adjust the thickness

If you don't know how to change the thickness, use a sample slice, put it into the slicer, and make any adjustment you want. Now you are ready to turn on your meat slicer. If you use a manual meat slicer, you can skip this step.
Then push the carriage back and forth over the blade & you will get uniform cuts of meat on the plates; if there is a manual meat slicer that is much easier to handle after completing the process, turn off the meat slicer.

Slicing meat
Features And Components Of Meat Slicer
Variable Thickness : Meat slicers can be adjusted easily to cut slices of variable thickness.
Interchangeable blades : Most models will include a high-quality interchangeable stainless steel blade; delicate enough to cut meats with crusty parts which are durable and easy to operate.
Food carriage where the material is placed before slicing, a power or hand-crank that activates the blades.
Replace Blade Cover is a protective cover for the slicer blade
Food tray at the bottom where output slices are conveniently collected.
Meat slicers are designed not to tear or shred the meat but rather to give you consistently thin slices of meat. Since this process also involves heat, meat slicers are usually made of a metallic material to handle the high temperatures involved in cutting the meat. Meat slicers are powerful and faster than other slicing tools by hand. Its noisy operation is reduced to a minimum level.
Meat Slicer Cleaning & safety
To protect yourself & clean the meat slicer is one of the essential parts of this article.
Remember, after using a meat slicer; you should wash each part of the slicer from the carriage surface to the meat slicer blade cover; if you ignore this step, you will no longer use them further.
Remember always to wear cut-resistant gloves to protect your fingers while pushing the handle.
Always use a food pusher to avoid injury.
Some meat slicers come with rubber feet on the bottom to ensure they stay firmly in place during use.
You should avoid using frozen meat through a meat grinder because ice crystals in the meat will damage the blades.
Advantages Of A Meat Slicer
Meat slicers are very efficient, too, cutting large raw meat into a smaller size.
Meat slicers are a great way to save time and effort when making meals.
Meat slicers have blade guards others don't have to protect hands.
Disadvantages Of A Meat Slicer
A meat slicer doesn't slice the meat which contains bones.
Many meat slicers can get very loud.
The motor lasts for a few attempts & is hard to remove the blade.
A knife is generally the commonly used tool when cutting meat in a kitchen. Each knife possesses its characteristics and functions. However, if you are looking for thinner and more precise slices of raw or cooked meats, you better get a hand on the carving knife. The name says that carving knives are very efficient in cutting large meat into uniform sizes. This knife can make the work easy and beautifully decorate your dishes in your home or restaurant.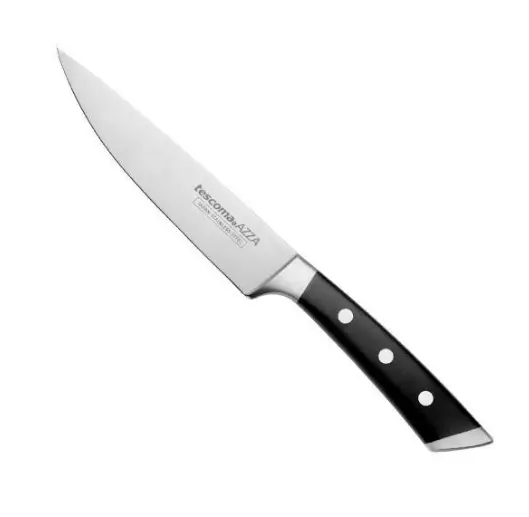 The classic and simple carving knife is the most popular various carving knife. It is sharp and thin, with a strong blade and a straight edge formed to cut steak and other food. The blade is single-edged when compared to some other knives. An excellent product always attracts people's eyes now!
Knife sets come in many different styles. The essential component is a knife with a curved blade long enough to reach from the plate to the mouth. A carving knife is a type of knife used for meat carving. It works like a saw to cut the meat into thin slices. Carving knives are generally long and narrow compared to other cooking knives. There are different types of carving knives for different uses.
Manual carving knife: Manual carving knives can come in a set of three and feature a long straight blade curved at the point. These blades are designed to slice through roasts smoothly without tearing the meat or causing it to stick to the knife.

Manual carving knife

Electric carving knife: Electric carving knives feature a serrated blade that goes back into the handle or folds into the top of the knife when not in use. These blades are either handheld or table-mounted and are usually plugged directly into an electrical outlet to stay sharp while not in use.

Electric Knife

Mercer Culinary carving knife: The knife is precision-forged with high-carbon German steel for better durability, and the taper-ground edge allows for increased efficiency when cutting along with incredible, long-lasting sharpness. The most delicate handle offers comfort and a non-slip grip, even with wet hands. Mercer Culinary's Carving Knives can easily slice and serve meats like chicken, ham, or turkey.

Mercer Culinary carving knife
Features of Carving Knife
Carving knives are available in various shapes and sizes, so you can choose one that fits your needs. A carving knife is a long, sharp knife with a thin & narrow blade designed to make carving cooked meats easier. The tip of the carving knife is a little bit curvy and pointed, making your task less challenging. The blade is crafted using high-performance German steel, translating to extra edge retention, strength, and precision each time you use it. Compared to a meat slicer, this one is a bit border and & shorter in size. Carving knives are well-equipped with safe handles for the user.
A carving knife is an all-purpose knife for slicing pork, beef, chicken, etc. It's relatively slices intact. It would help if you had a carving knife that is sharp enough to cut through the skin and meat.Hold the meat with carving forks specially designed to hold meat steady while slicing, thus keeping the other hand away from the blade while cutting. Move the carving knife over the meat in a back & forth motion to get precise meat slices.
How to Use a Carving Knife? (Video)
Safety is our priority. This carving knife is made from high-quality stainless steel thick enough to resist wear and tear while ensuring you can slice through meats. A shallow blade angle allows you to make a clean cut without exerting too much pressure on the knife or the food, making your cuts precise. Before using any carving knife, make sure that it is sharp. Keeping your blades strong will help prevent injuries and make meal preparation accessible.
What Makes A Carving Knife Different Than Other Knives?
A carving knife is so much better than other knives out there; It's the blade. A collection of ten single-purpose blades, designed to help you remove meat from the bone/cartilage with ease, each with a distinct profile and cutting edge, create a carving tool like no other. Used independently or in combination, they let you get into tight spaces more efficiently and carve more detailed designs.
A carving knife is a specialized knife that can slice through a turkey, ham, or large fish fillet, with just one long, clean and effortless stroke. The blade of a carving knife is generally broad, allowing you to make one extended, smooth cut; it might be serrated to prevent meat or fish from sticking to the blade.
Advantages of Carving Knife
Carving knives are ultra-sharp.
Lightweight & Precise slicing.
Due to its narrow appearance, it offers less friction.
Can be stored in a small area.
Disadvantages of Carving Knife
• A few models have significantly thinner blades.
• They required more effort to cutting.
Similarities and Differences between Meat Slicer and Carving Knife
A meat slicer and carving knife are two of the most commonly used kitchen tools. They both have sharp blades that can be used to cut meat into thin slices or even carve it into detailed shapes. Both tools are easy to use and can save a lot of time in the kitchen.
When it comes to slicing meat, You can use a carving knife or a meat slicer. While both of these tools will do the job, there are some key differences that set the meat slicer apart from Carving Knife.
The first and most obvious difference is that a meat slicer is designed specifically for slicing meat. It has a large blade that is specifically angled to make precise cuts without tearing the meat. A carving knife is not specifically designed for this purpose, so it can be difficult to get clean cuts without tearing the meat.
Another key difference is that a meat slicer typically has a higher power output than a carving knife. This means that it can easily slice through tougher cuts of meat without difficulty. A carving knife, on the other hand, is designed to make relatively small cuts. It can be a challenge to make clean cuts without tearing the meat.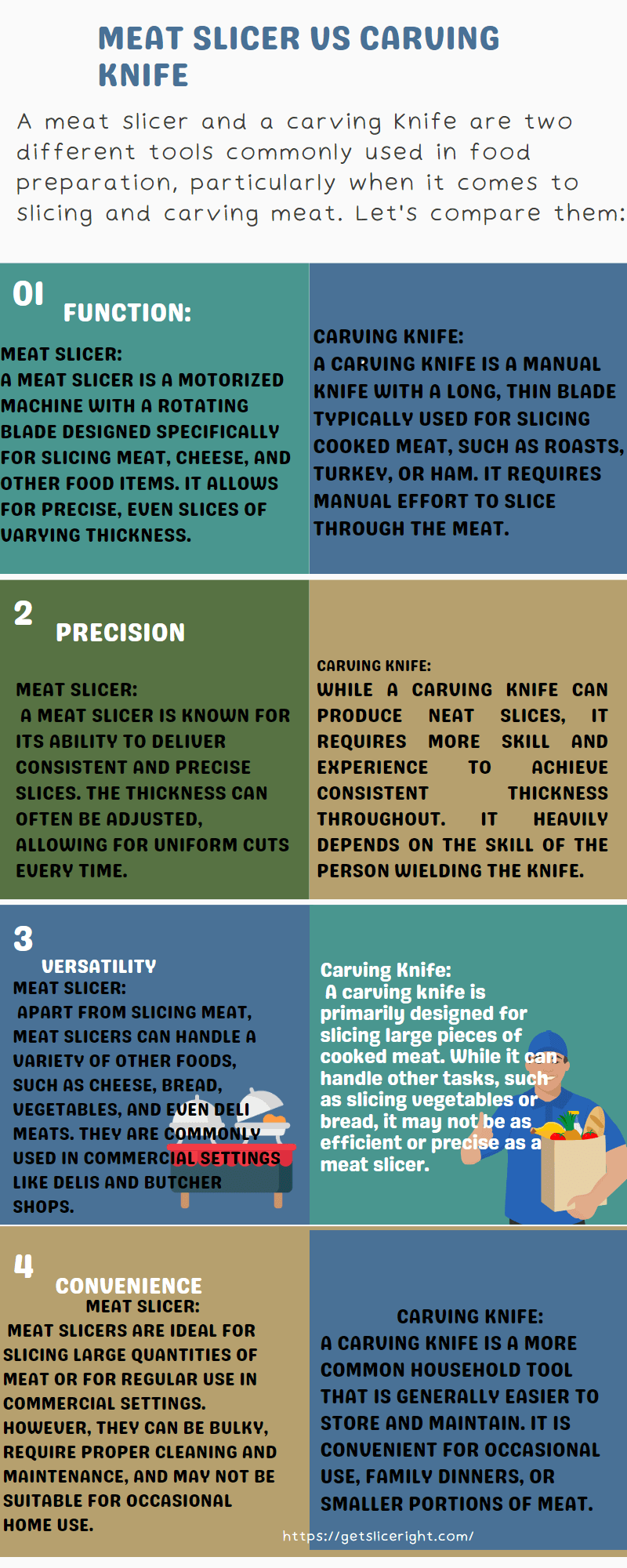 In conclusion, a meat slicer is a more efficient tool for slicing meat than a carving knife. A meat slicer produces cleaner, more uniform slices, while a carving knife can be awkward to use and can result in jagged edges. If you do a lot of slicing of meat, a meat slicer is a wise investment.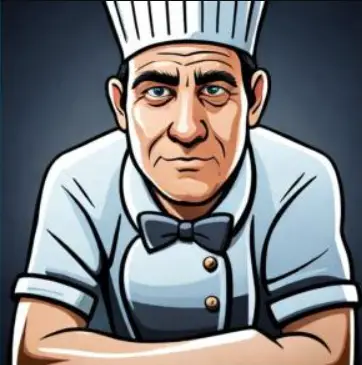 Mario Batali is a renowned author, food enthusiast, and passionate chef who has dedicated his life to exploring the world of culinary arts. With a love for sharing his knowledge and experiences, Mario has become a prominent figure in the food blogging community, inspiring countless readers with his creativity and expertise.
In addition to his culinary prowess, Mario Batali is also a talented writer with a flair for engaging storytelling. He launched his own food blog to share his recipes, cooking tips, and personal experiences in the kitchen. Over time, Mario's blog gained a loyal following of food enthusiasts who appreciate his unique approach to cooking and his dedication to using only the finest ingredients.
Mario Batali's passion for food and his commitment to sharing his knowledge with others have made him a true inspiration in the world of culinary arts. Through his blog, cookbooks, and public appearances, Mario continues to spread his love of food and the joy of cooking with his ever-growing fanbase.