Beef jerky is a dried piece of meat that has been trimmed and cut into strips. Jerky is made by marinating meat in spices and then dried to prevent spoilage. Jerky is a spicy and delicious meat that can be saved for a long time to eat.
Jerky meat is sliced into small strips. It can be sliced with a knife or slicer. Slicing with a knife requires time and practice. Cutting all slices of the same sizes and thickness is difficult with a knife. For slicing jerky, we need a tool to cut evenly and save time. A jerky beef slicer is a great tool to slice beef for jerky equally and perfectly in a short time.
Helpful Information and Guide About Beef Jerky Slicer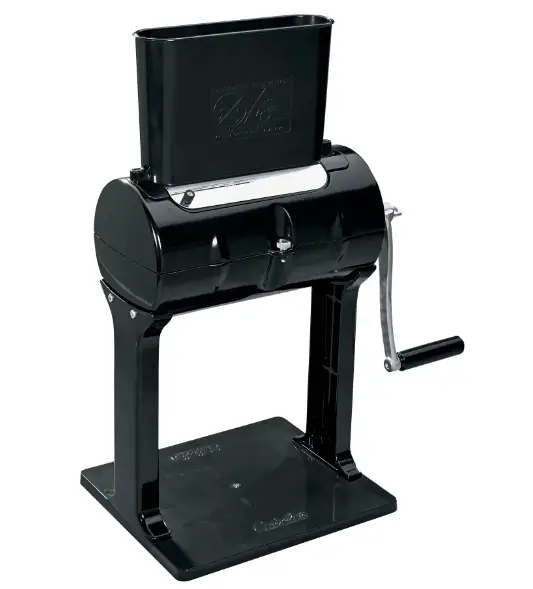 A jerky slicer is a kitchen tool that helps create a uniform, perfect slices of jerky. It allows cutting thick or thin pieces of jerky in different sizes. A jerky slicer is made with stainless steel and works for a long time. It is a perfect addition to the kitchen.
Why Do You Need A Jerky Slicer? Jerky can be prepared for any kind of meat. It can be made with chicken, beef, or mutton. The reason behind making jerky with beef is that meat of beef is tender and lean. It will remain tender and smooth after drying. So, beef is always preferred for jerky.
A jerky slicer is needed to slice jerky effortlessly. Slicing jerky is difficult, especially for those who have not sliced it before. A jerky slicer is a handy tool and a great addition to the kitchen. Its blades are sharpened enough to slice a large quantity of meat in a few minutes. A jerky slicer is also compulsory when preparing for gatherings or parties. Slicer will help you, and you can invest your time in other food items.
Difference Between A Beef Jerky Slicer And A Meat Slicer
Beef jerky slicer is designed to slice meat into strips. It can slice in different thickness sizes. It will save your hours of cutting meat. Jerky slicers have stands and need a smooth surface to put. The meat slicers are designed to slice and cut meat and vegetables in different styles with adjustable thickness.
Meat slicers are cut in cubes and slices, while beef jerky slicers can cut beef only in stripes. Meat slicers can cut any meat.
Jerky Slicer Vs Jerky Cutter
Jerky slicers are large with a stand. The slicer can be put on a smooth equal surface. They need a large space to set and work.
While jerky cutters are small and handy, they have a cutting board or cutting surface with blades. The jerky cutter needs a small place to put. It can be stored in the kitchen cabinet. Can slice all sorts of meat in different shapes. Both can cut meat for jerky perfectly in a short time.
Difference Between Jerky And Salami
Jerky is meat cut into small strips and then dried to prevent spoiling. Salts are used for drying jerky meat. These salts prevent the meat from bacteria.
Salami is air-dried cured meat. Salts, herbs, and various spices are used to add texture. It is made with beef usually.
How To Use A Beef Jerky Slicer?
Step 1: Before slicing, ensure the handle can rotate freely, and the combs are correctly installed.
Step 2: Remove all the bones and other hard items from the meat. Meat should not be thicker than 3.2 cm; otherwise, it will damage the slicer.

Removing bones and cutting Meat in proper Thickness

Step 3: Place the meat under the blades. Rotate the handle of the slicer. The blades will slice the meat into strips.

Place the meat under the blades

Step 4: Slice the whole meat from one end to the other.

Rotate handle and slice meat for Jerky

Step 5: After slicing, remove the blades and clean them.
Beef jerky has dozens of types and is distinguished by beef source, texture, flavor, and nutritional types. Jerky can be made with several methods. Jerky taste depends on the spices which we add-in. Following is the list of beef jerky.
Mild jerky
Spicy jerky
Sweet jerky
Soft beef jerky
Old fashioned beef jerky
Whole muscle beef jerky
Chopped beef jerky
Sugar-free beef jerky
Low sodium beef jerky
How To Choose The Best Jerky Slicer For Your Kitchen?
Jerky slicers are available in large numbers in the market. Jerky slicers are manual, with a guided knife and grinder attachments for the kitchen.
Manual Slice Jerky Slicers: Manual jerky slicers are easy to use. For a manual slicer, you must first cut meat into small strips. Then place on the tray of slicer for more slicing.
Guided Knife Attachments: Grinder knife attachment works like a grinder. The grinder has an attachment to slice meat for jerky. You can easily slice meat for jerky-like in a jerky slicer.
Grinder Attachments For Kitchen Appliances:

A kitchen appliance having a grinder attachment can be used for making jerky. They can slice all types of meat into strips.

Durability: Blades and components of jerky slicers are durable. Stainless steel blades with a metal body will be more durable. Check the teeth that they are sharpened enough to cut through the meat.
Ease Of Cleaning: Beef jerky slicers are easy to use and clean. Removable parts can be easily cleaned and washed with hands; they are also safe for the dishwasher.
Safety: Jerky slicers are safe for slicing. Blades will not cut your hands.
Size: The size of the slicer will be according to your kitchen counter. Make sure that you have enough space to set it in the kitchen.
Cost: Check that slicer is affordable for you. They are no more expensive, and you can get them quickly.
Accuracy: Accuracy is also essential for selecting a slicer.
Stability: Slicers made with metal are more stable. They do not move during work, and you can easily complete the task.
Ability to slice thin strips: Jerky slicer must be able to cut meat into strips. Slices should be equal so they can dry evenly and taste the same.
Size of the jerky and slicer: The jerky should be according to the size of the slicer. Jerky slices should not be larger than the slicer.
Comparing the Top Beef Jerky Slicers of 2023
Weston Manual Single-Support Jerky Slicer, Charcoal Gray
Sale
I have been using the Weston Manual Single-Support Jerky Slicer in Charcoal Gray for about a year now and I'm really impressed with it. It is a great tool for making jerky quickly, easily and safely. The slicer has an adjustable thickness control which allows you to make either thin or thick slices of jerky with precision. The stainless steel construction makes it very durable and it can last through many slicing jobs without becoming dull. There is also a built-in blade guard that helps to keep your hands safe when working with this slicer.
The biggest advantage of the Weston Manual Single-Support Jerky Slicer is the ease of use. It doesn't require any special tools or skills to operate and the user manual provides clear instructions on how to use the slicer properly. Additionally, this charcoal gray color gives it a modern look that makes it aesthetically pleasing as well as being useful in the kitchen.
The downsides of this product are few but there are some worth mentioning. Although the blade guard will help protect your hands, there may be instances where fingers may get too close to the blade while slicing; so caution should be taken while operating this device. It's also not suitable for cutting other meats or vegetables due to its design; however, this isn't necessarily a negative since most people buy this slicer specifically for slicing jerky meat anyway.
Overall, I'm really happy with my purchase of the Weston Manual Single-Support Jerky Slicer in Charcoal Gray and would highly recommend it for anyone looking for an easy way to make delicious home made jerky quickly and safely! The adjustable thickness control feature makes it easy to customize each batch of jerky however you like, whether you're looking for thin slices or thick ones. This slicer is also very affordable compared to similar models on the market, making it an excellent value buy!
Guide Gear 2-in-1 Meat Tenderizer Machine Jerky Slicer Tool
The Guide Gear 2-in-1 Meat Tenderizer Machine Jerky Slicer Tool Heavy Duty Aluminum Stainless Steel Blades is designed to make it easier for cooks and food lovers to prepare their favorite dishes. This machine features two separate functions which allow it to simultaneously tenderize and slice meat with ease, making meal preparation more efficient and enjoyable. The heavy duty aluminum and stainless steel blades help ensure that your meat is evenly cut and tenderized, providing consistent results every time. The ergonomic handle makes it comfortable to use, while the non-slip base prevents the machine from slipping or sliding when in use. Additionally, this machine is incredibly easy to clean as all components are dishwasher safe.
This machine does require some assembly, which may be a deterrent for some who would prefer a product that's ready-to-use right out of the box. Additionally, due to its heavy construction, this machine is not ideal for those looking for something compact or portable; it requires quite a bit of counter space. Finally, while the blades are made of high quality materials and are incredibly sharp, proper safety precautions should still be taken when handling them at all times.
Weston Realtree Edge 2-in-1 Jerky Slicer & Cuber/Tenderizer, White
The Weston Realtree Edge 2-in-1 Jerky Slicer & Cuber/Tenderizer is an excellent product that offers both convenience and value. It features a stainless steel blade and a sturdy plastic construction, making it the perfect tool to slice and cube jerky efficiently. With its two-in-one design, you can easily switch between slicing and cubing operations with minimal effort. The blades are sharp enough to cut through even the toughest cuts of meat, so you can get perfectly sized cubes or strips every time. Additionally, this slicer also comes with a tenderizing attachment which is great for creating more flavorful jerky without all the hassle of pounding or marinating. The non-slip feet on the bottom also ensure that your counter top will stay safe from scratches or damage while using this device. Lastly, the Weston Realtree Edge 2-in-1 Jerky Slicer & Cuber/Tenderizer is incredibly reasonably priced for its quality and functionality, making it an affordable investment for anyone who wants to make delicious jerky at home.
The only real downside of the Weston Realtree Edge 2-in-1 Jerky Slicer & Cuber/Tenderizer is that there is no option to adjust the thickness of the slices or cubes being produced. This means that if you want smaller cubes or thinner slices, you'll need to manually do so with a knife after slicing them with this device. Additionally, because this slicer has such sharp blades and durable construction, special care should be taken when cleaning it as not to scratch either yourself or the device itself. Furthermore, since there is no compartmentalized storage facility available with this slicer, any unwanted pieces of meat may end up sticking inbetween blades and causing build up over time if not properly cleaned out promptly after use. All in all though, these minor inconveniences are far outweighed by its numerous benefits as a reliable tool for making jerky quickly and affordably at home.
Game Winner® Meat Tenderizer and Jerky Slicer
No products found.
The Game Winner® Meat Tenderizer and Jerky Slicer is an ideal tool for hunters, chefs, and food lovers alike. It provides a convenient way to quickly and efficiently tenderize game meats and create flavorful jerky strips at home. This dual-function kitchen tool features a non-slip handle designed for comfortable use and six sets of industrial-grade stainless steel blades that can easily be adjusted to provide the perfect thickness of meat or jerky slices. The blades also have serrated edges that help break down tough fibers in game meats, making them more tender and easier to process into jerky strips. Additionally, the blades are removable for easy cleaning and maintenance. The lightweight construction allows for easy storage when not in use and it is dishwasher safe for quick cleanup.
Although the Game Winner® Meat Tenderizer and Jerky Slicer offers many advantages, there are some downsides as well. Firstly, it is only compatible with manual slicing; therefore, those who prefer electric or powered slicing may find this product unsuitable for their needs. Secondly, it may not be suitable for larger pieces of meat or jerky due to its relatively small size; larger quantities will require multiple passes through the slicer in order to achieve desired results. Finally, the blade sets are not adjustable while they are still attached to the handle, so if you need a different thickness you will have to remove them first before replacing them with another set.
LEM Products 602TJ Electric 2-in-1 Jerky Slicer and Tenderizer
LEM Electric Slicer & Tenderizer
Slices meat up to 1-1/4" thick; Makes 14 perfect jerky strips at a time
Easily disassembles for clean-up; Made of durable powder painted aluminum
No tools or assembly required; Chute Dimensions: 1-1/4" x 4-1/2" x 8"
The LEM Products 602TJ Electric 2-in-1 Jerky Slicer and Tenderizer is an incredibly useful kitchen tool for those who are looking to make homemade jerky. It is an electric device that can quickly and easily slice and tenderize all types of meats, from beef and pork to game meats like venison or wild hog. The two stainless steel blades are adjustable to different thicknesses, allowing users to customize their jerky according to personal preference. Additionally, the unit features a powerful motor that runs quietly and efficiently, allowing users to complete their task with minimal noise pollution. The removable components make the appliance easy to clean and maintain, while the non-slip feet keep it steady on your countertop while you work. This appliance also comes with a one-year limited warranty for added peace of mind when making your purchase.
While the LEM Products 602TJ Electric 2-in-1 Jerky Slicer and Tenderizer is certainly a great tool for making homemade jerky, there are a few downsides worth noting. First of all, it is only capable of slicing medium or large cuts of meat; smaller chunks may require manual cutting or using other tools before using this device. Additionally, the small size of the unit means it has a limited capacity; if you have larger batches of jerky to make in one batch, you may need to use multiple units or process your meat batches separately. Plus, since this is an electric device it requires access to an outlet—if you plan on making jerky outdoors or in a location without electricity access then you will need another option.
Moongiantgo Biltong Slicer Chinese Medicine Radiused Beef Jerky Cutter
The Moongiantgo Biltong Slicer Chinese Medicine Radiused Beef Jerky Cutter is a fantastic kitchen tool for anyone who enjoys preparing Chinese medicinal herbs and spices. This machine makes it easy to precisely cut the herb or spice of your choice into perfect slices, with adjustable thickness between 0-0.5". Additionally, this slicer is equipped with a wooden base which provides stability and durability making it ideal for cutting tougher herbs such as ginseng, antler gastrodiae, maca, and ganoderma. The blade is also radiused which enables it to slice through tough materials with ease while also minimizing dust particles during operation. This device also requires minimal cleaning due to its ability to remain clean during use. Furthermore, its wooden base is designed in such a way that it can be used on multiple surfaces including cutting boards, counters and tables without any issues.
One of the main drawbacks associated with the Moongiantgo Biltong Slicer Chinese Medicine Radiused Beef Jerky Cutter is its limited range of adjustment for thickness; users are only able to adjust the thickness between 0-0.5" making it unsuitable for thin slicing tasks. Additionally, this device has a slightly higher price tag than some other models available on the market today; however, due to its superior quality construction and performance, many customers believe that this in fact represents excellent value for money despite the higher price point. Finally, some users have reported difficulties when attempting to slice thicker herbs as they can sometimes get stuck in the blade which can cause damage if not addressed properly; however this issue can usually be avoided by using appropriate pressure when slicing these thicker items.
Jerky Board Vs Electric Meat Slicer. Which One Is Better For Cutting Jerky?
A jerky board is a cutting tool specifically designed for slicing meat into consistent, thin strips for making jerky. It usually consists of a wooden or plastic cutting surface and a carving knife with a depth guide that ensures uniform thickness.
What is an Electric Meat Slicer?
An electric meat slicer is a powerful kitchen appliance designed for cutting various types of food, including meats, cheeses, and vegetables, into thin, uniform slices. It features an electric motor that drives a rotating blade, allowing for quick and precise slicing.
Jerky Board Vs Electric Jerky Slicer:
When it comes to cutting jerky, both a jerky board and an electric meat slicer have their advantages and disadvantages. The best option for you depends on your specific needs and preferences.
Jerky Board:
Cost: Jerky boards are generally more affordable than electric meat slicers, making them a budget-friendly option.
Portability: They are lightweight and easy to transport, making them suitable for outdoor use or small kitchens.
Consistency: Jerky boards come with a slicing knife and adjustable thickness guides, allowing you to cut consistent strips of meat.
Easy to clean: Jerky boards and their accompanying knives are generally easy to clean by hand.
Electric Meat Slicer:
Speed: Electric meat slicers are faster and more efficient at cutting large quantities of meat, making them ideal for commercial use or for those who make jerky frequently.
Precision: These slicers can be adjusted for different thicknesses, resulting in consistently uniform slices.
Versatility: Electric meat slicers can be used for various types of meat and other food items, such as cheese, bread, and vegetables.
Maintenance: Electric slicers require more maintenance than jerky boards, such as cleaning and occasional blade sharpening.
Factors to Consider While Selecting Jerky Board or Electric Slicer
Thickness and Consistency: When it comes to cutting jerky, consistency is key. Electric meat slicers provide better control over the thickness of each slice, as they usually come with adjustable thickness settings. On the other hand, jerky boards may offer limited thickness options, but they still provide a consistent cut with the help of the knife's depth guide.
Speed and Efficiency: If you plan to make large batches of jerky or want to save time, an electric meat slicer is the way to go. Its motor-driven blade makes slicing quick and efficient, while a jerky board requires manual effort and can be time-consuming.
Safety: Safety should always be a priority when using cutting tools. Electric meat slicers come with various safety features, such as blade guards and non-slip feet, to minimize the risk of accidents. Jerky boards, while simpler, can also be safe to use, as long as you handle the knife with care and follow proper slicing techniques.
Cleanup and Maintenance: When it comes to cleanup and maintenance, jerky boards have the advantage. They are generally easier to clean, and there's less risk of food particles getting stuck in crevices. Electric meat slicers, on the other hand, can be more challenging to clean due to their intricate design and multiple parts.
In short, a jerky board is a better option for casual jerky makers, those on a budget, or those with limited kitchen space. An electric meat slicer is more suitable for those who frequently make jerky or require a versatile slicer for various types of food. Evaluate your specific needs and preferences to choose the best option for you.
The best way to cut meat for jerky is to slice at a 45-degree angle. Place meat on the cutting board from left to right. Cut the meat against the grain perpendicular to the blades.
What Makes Perfect Jerky Meat?
If the meat is cut into equally thin slices and tender and lean, it will make perfect jerky meat. The jerky slices will not be too tough or too chewy. The equal slices will dry evenly, and the taste and tenderness will equal in all jerky pieces.
Choosing the right meat for jerky is the first thing. Select the tenderest pieces of meat to get jerky full of flavor. Cutting meat also affects the taste of jerky. If you have made slices correctly, the taste will also be perfect. The spices and their quantity are also important for making perfect jerky meat.
How To Slice Meat For Beef Jerky?
Clean the meat and remove bones and all the fat from the meat. The thickness of beef should not be more because it will be difficult to slice. Slice meat in ¼ thickness, which is ideal for jerky. Slice in equal sizes so the meat can dry the same and remain tender throughout.
Do You Cut Meat With Or Against The Grain For Jerky?
Cut the meat against the grain for jerky. The meat can be chewed easily and tender if you will cut against the grain.
Can I Cut Beef Jerky With A Knife?
Yes, you can cut beef jerky with a knife. It would help if you practiced cutting in accurate jerky size.
How Do You Know What Kind Of Meat Jerky Is?
The texture and tenderness of jerky can help judge the meat. The meat of beef jerky is more tender than other meats. The Colour, taste, and texture of all meats are different.
Why Should You Use A Meat Slicer To Make Jerky?
Cutting jerky with the hand is difficult. Cut in equal size thick strips can be challenging. So, we need a tool to slice jerky in the perfect size. Jerky can be sliced with jerky or meat slicers. A meat slicer is a handy tool for slicing any kind of meat. It can slice jerky into equal pieces, which will be tasteful and tender when dry. Using a meat slicer for making jerky is a safe process. Blades will not cut your hands.
Tips For Cutting Jerky With A Meat Slicer
Cut the meat against the grain.
Remove bones from meat before slicing. Hard items can damage the slicer.
Always keep fingers away from the blades.
Do not try to slice hard things.
Choose tender meat for making jerky.
Start cutting from one side.
Set the thickness according to your desire.
Firmly hold the meat for slicing.
What To Look For In A Beef Jerky Slicer?
When looking for a jerky meat slicer, make sure that it is made with durable material and will work for a long time. Blades can be separated to wash, and the slicer has an adjustment option for blades.
What Is The Best Way To Cook Beef Jerky?
Preparation: The first step is the preparation of meat. Choose a lean piece of beef for jerky. Clean it thoroughly and remove the bones and fat from it.
Place in the freezer: Place the beef in the freezer for one hour or more. It will get firm and easy to cut.
Marinate: Marinate the beef with spices. You can add according to your taste and choice. Cook the jerky on slow heat until it gets dry and firm. Cooking time will be different and depends on the thickness of the jerky.
Frequently Asked Questions (FAQs) & Facts About Beef Jerky Slicer
Can I use a regular cutting board and knife to make jerky?
Yes, you can use a regular cutting board and knife, but achieving uniform thickness and consistency might be more difficult without the depth guide provided by a jerky board or the precision of an electric meat slicer.
What type of meat is best for making jerky?
Lean cuts of meat with minimal fat, such as beef eye of round, top round, or flank steak, are ideal for making jerky, as fat can spoil during the dehydration process.
Can I use an electric meat slicer to cut frozen meat?
It is not recommended to use an electric meat slicer for cutting fully frozen meat, as it can damage the blade and motor. However, partially frozen meat is easier to slice and can be safely cut using an electric meat slicer.
How Large Are The Sliced Jerky Slices?
The size of jerky slices is typically ¼ inch thick.
What Meat Is Best For Homemade Jerky?
For homemade jerky, use tender or leaner meat. Beef is best for making jerky because after drying, its shape and tenderness remain the same and do not change.
Can You Use Jerky Slicers For Other Things?
Jerky slicer is not limited to meat only. Vegetables, cheese, and some fruits can also be sliced with a jerky slicer. A jerky slicer can slice for cutlets for all sorts of dishes.
Which Blades Should I Use For Slicing Jerky?
Serrated Blades Or Smooth Blades.For slicing, jerky serrated and smooth blades are both used. Smooth blades are best for slicing jerky.
What Is The Best Cut Of Meat For Beef Jerky?
For making jerky best cuts of meats are top round, bottom round, lifter, and pectoral.
What Should I Do With The Juices That Come Out?
The juices that come out from jerky can be added to the meat. Juices can be applied to jerky meat when marinating.
Jerky can be sore in the freezer in an air-tight food container. It can be stored in shopping bags and seal them.
Can I Freeze Jerky?
Yes, you can freeze jerky to preserve it. Freeze in the air-tight container and at room temperature only. The jerky will remain fresh, full of flavor, and ready to eat.
Why Is It Called The Best Beef Jerky Slicer?
Because it can slice beef jerky in the best way compared with other beef jerky slicers.
What Kind Of Beef Jerky Does It Work On?
It can slice all types of beef jerky.
Does The Best Beef Jerky Slicer Need Any Special Tools?
No, the beef jerky slicer does not need any special tool.
Slicing beef jerky is easiest with a jerky slicer. It can cut meat which will be delicious and full of nutrition. For preparing homemade beef jerky, it will slice without creating a mess. It can slice also slice meat other than beef.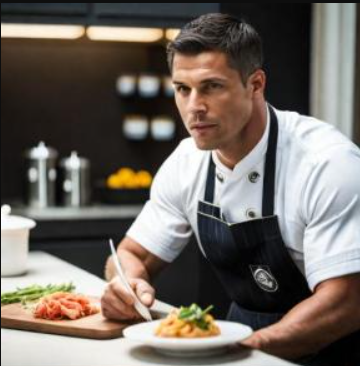 John Hebdon is a food enthusiast, passionate chef, and author of various articles and blog posts related to food and cooking. With a deep love for all things culinary, John's blog serves as a platform to share his extensive kitchen experiences with a broader audience.
In addition to his culinary expertise, John has a flair for writing and a natural ability to share his passion for food with others. His articles and blog posts are informative, engaging, and packed with practical tips for readers of all skill levels.
As a food enthusiast and writer, John is always on the lookout for new and exciting culinary experiences. Whether it's trying out a new restaurant, experimenting with a new recipe, or simply sharing a favorite dish with friends and family, John is always eager to explore and share the world of food with others.