Cutting meat in thin slices is a skill that takes a lot of practice and even years to develop. Thin beef slices are used in many dishes and sandwiches. You can cut beef thin using a sharp knife on a cutting board and, secondly, with the help of a meat slicer. Best thinly and properly meat slices will not only cook the dish faster but also give you a beautiful look.
Tips for Slicing Beef thinly
By following some tips and techniques, you can achieve your desired look or slices.
How to Slice Beef thinly with a Knife?
The following steps can help you in cutting thin slices.
Step 1: Take the meat out of the freezer. Uncover and place on cutting board. Put a damp cloth underneath the cutting board to secure it in place.

Take the meat out of the freezer

Step 2: Take your knife and place it at a 45-degree angle keeping the tip of the knife down on the board. Hold the meat firmly with your other free hand's thumb and forefinger.

slice meat with knife

Step 3: Now start slicing beef, applying force downward. Push the knife down, slice meat and then pull back rather than soaring at it. Slice the whole meat applying the same process.

Slice the whole meat
Slicing Beef Thinly with a Meat Slicer
Meat slicers made it super easy to cut beef and other meats in equal thin slices. You can slice boneless beef in no time.
Step 1: Wear safety gloves and turn on the slicer.
Step 2: Adjust the thickness and place the meat on the slicer.

Adjust the thickness

Step 3: Start slicing. Check the first slice that it is according to your need or not. If not, then again adjust the thickness and continue the procedure. The meat slicer will cut beef within a few minutes.

Cut meat with meat slicer
Slicing cooked meat requires the same technique as it does for raw meat. You don't need to place it in the freezer because it is already cooked. After cooking, allow the meat to rest for 10 minutes which will bring the temperature down enough that you can hold it easily. Then start cutting using the above method.
Safety Precautions while Slicing
• Wear cut-proof gloves to avoid injuries and cuts during slicing.
• Keep fingers and body away from the knife.
• Wash knives separately from other dishes without placing them in soapy water.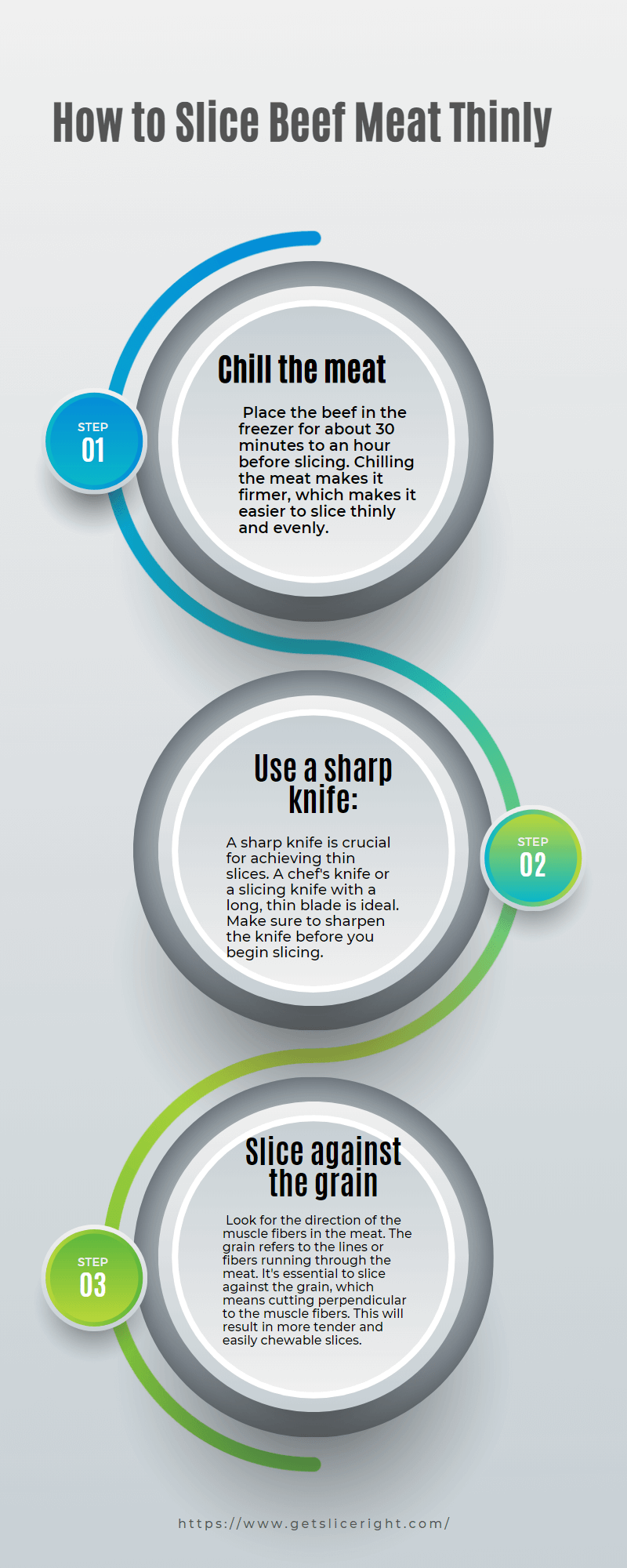 Slicing the meat to the best thinly look seems tricky and difficult, but with a sharp knife, a good cutting board, and wearing safety gloves, you can achieve perfect thin slices of beef. Using a meat slicer, you can set thickness according to your need and get the best thin slices.
How to Have Perfectly thin Sliced Meat? (Video Tutorial)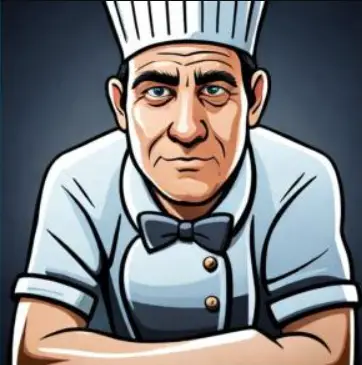 Mario Batali is a renowned author, food enthusiast, and passionate chef who has dedicated his life to exploring the world of culinary arts. With a love for sharing his knowledge and experiences, Mario has become a prominent figure in the food blogging community, inspiring countless readers with his creativity and expertise.
In addition to his culinary prowess, Mario Batali is also a talented writer with a flair for engaging storytelling. He launched his own food blog to share his recipes, cooking tips, and personal experiences in the kitchen. Over time, Mario's blog gained a loyal following of food enthusiasts who appreciate his unique approach to cooking and his dedication to using only the finest ingredients.
Mario Batali's passion for food and his commitment to sharing his knowledge with others have made him a true inspiration in the world of culinary arts. Through his blog, cookbooks, and public appearances, Mario continues to spread his love of food and the joy of cooking with his ever-growing fanbase.