Making homemade bread is something that can be a lot of fun. Many people are making homemade bread now and utilize various instruments to cut bread into pieces. However, you are thinking of using a meat slicer & may be wondering whether a meat slicer will do the job perfectly or not.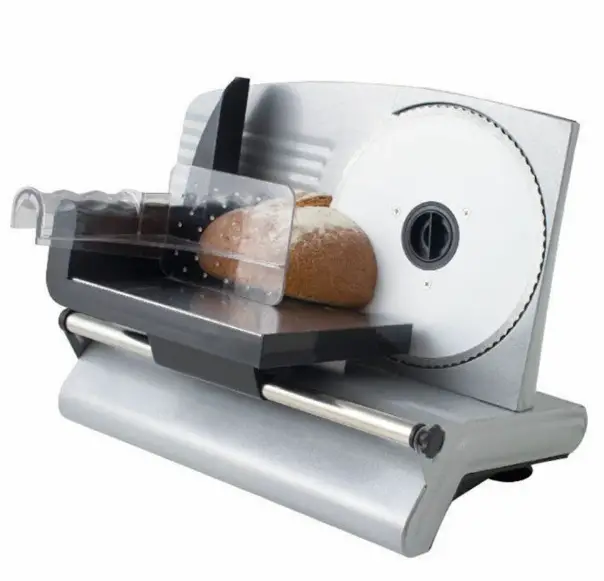 YES, You can use a meat slicer to cut bread easily if it's sliced correctly. Changing the blade will be necessary if you want a perfect slice. Professional cooks and chefs alike have fallen in love with how they can cut their homemade bread so evenly and efficiently.
How Do You Slice Bread Perfectly?
The purpose of a meat slicer is to produce slices more quickly and efficiently than by hand. Bread is slightly different from meat and needs a few things in mind when slicing.
Frozen bread will work out perfectly.
First, you need to freeze the bread before trying to cut it. Otherwise, things won't go how you need them to.
Using a serrated blade will be best for cutting bread efficiently without causing it to crumble than a standard thin blade.
A classic thin blade used to slice meat won't be very useful when trying to slice bread.

Slicing bread with meat slicer
The MEAT-EATER Adjustable Slicer is a powerful meat slicer that can adjust to slice bread. The blade is high-quality carbon steel with 12 different height settings, between 0 mm and 7.5 mm. This versatile slicer is perfect for slicing bread.
Precaution While Slicing Bread With A Meat Slicer
One should always observe basic precautions when using kitchen appliances, including the meat slicer while slicing bread.
Always use frozen bread to cut the bread.
Put flat surface bread in the slicer to get perfect slices.
It would be best to clean your meat slicer properly before it can slice bread safely.
Don't try to force the bread over the meat slicer because it can damage the motor.
Don't use the standard blade to cut the bread; otherwise, your bread crumbles spread everywhere.
Food Items That Can Be Sliced Using A Meat Slicer
Think this is just a meat slicer? Think again. A meat slicer is a hand-operated, electrically-powered meat slicer & amazing machine offering more than one way to operate.
A meat slicer is used to slice meat, but it can also cut your perfect vegetables like carrots, cucumber, radish, steak, thin slices of salads, sandwiches, fruits, fish, cheese, etc.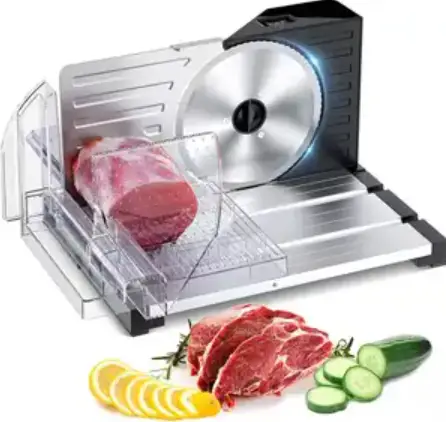 A meat slicer can be sliced all kinds of food, from lettuce to bread and cheese, in a thin, uniform & precise manner.
What Food Items To Avoid While Using A Meat Slicer?
Before starting slicing food by using a meat slicer, it is essential to understand which kind of food items can't be sliced.
Avoid starchy food like potato chips because they might be too thick & stick to the blade.

Avoid slicing potatoes

Do not use foods that have seeds, such as peaches, avocados, apples, etc. can damage your appliance.

Avoid slicing seeds

You should not use frozen vegetables, fruits & apples because the frozen foods have lost their moistness, thus making it difficult for the blade to cut or slice them.
Do not cut meats with the bone. It is essential only to slice food that does not contain bone.
Avoid slicing oversized food and cutting them into appropriate sizes; otherwise, it can damage the machine.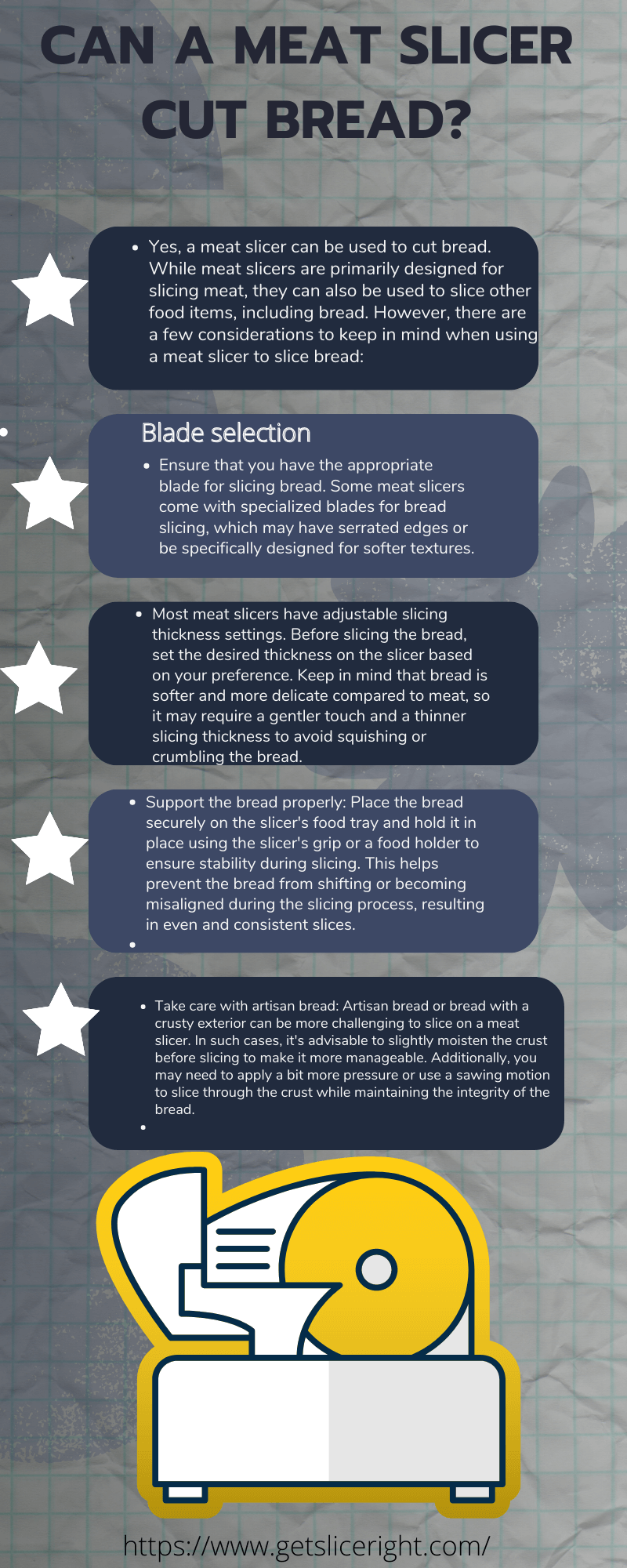 A meat slicer is an electric food slicer. An electric slicer is a handy device that can slice larger quantities of meat and vegetables, sandwiches, and cheese, even as bread, in less time. With one of these machines, you can cut many things easily, quickly, and efficiently. The blades in this article are the essential part of different lengths and thicknesses, which affects the type of slices you can achieve. Don't use food having seeds & are juicy. I hope you enjoyed reading our guide.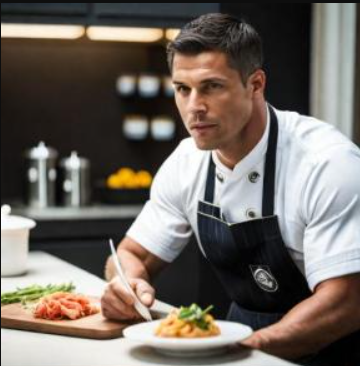 John Hebdon is a food enthusiast, passionate chef, and author of various articles and blog posts related to food and cooking. With a deep love for all things culinary, John's blog serves as a platform to share his extensive kitchen experiences with a broader audience.
In addition to his culinary expertise, John has a flair for writing and a natural ability to share his passion for food with others. His articles and blog posts are informative, engaging, and packed with practical tips for readers of all skill levels.
As a food enthusiast and writer, John is always on the lookout for new and exciting culinary experiences. Whether it's trying out a new restaurant, experimenting with a new recipe, or simply sharing a favorite dish with friends and family, John is always eager to explore and share the world of food with others.