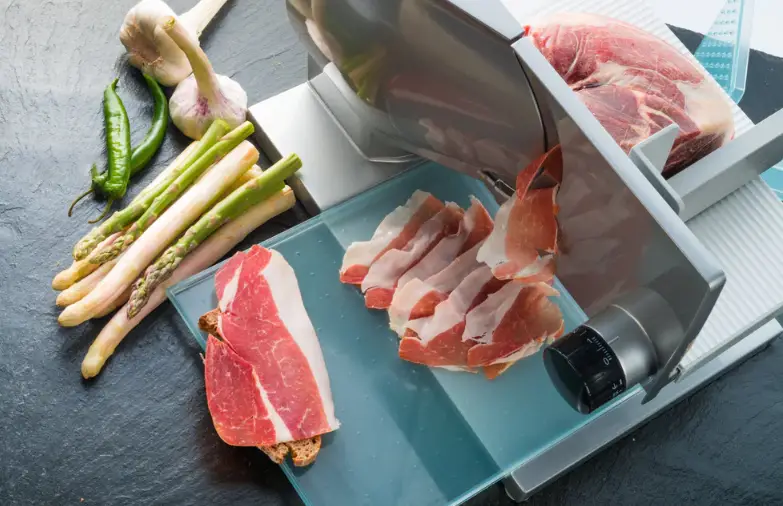 The meat slicer is one the versatile kitchen equipment. It helps you slice, cut, and shred meat, vegetables, and cheese in different styles and cuts. It gives you beautiful thin cuts and saves your preparation time for cooking.
A meat slicer is easy to use, but sometimes you have to face a problem when it does not cut in a straight line. It can be due to dull or bent blades or when you have not adjusted them correctly.
Despite the benefits a meat slicer provides, it can be frustrating to use when it does not perform correctly. Here is a simple troubleshooting guide on How to fix a Meat Slicer having Problems Cutting in a Straight Line?
Reasons Why is the slicer not cutting in a straight line?
How to fix slicer to cut in a straight line?
There are plenty of methods to fix them. Following are the tips that will help you cut in a straight line.
When you face the problem of straight-line cuts, check the thickness of the food and the sharpness of the blades. To make sure they or on par with each other. Check the width between both sides of the blades to ensure they are adjusted rightly.
Sometimes, the meat slicer cuts off at an angle instead of a straight line when slicing. It makes it difficult to cut slices in equal portions. Fix the slicer at 45 degrees; you can get excellent results by selecting it.
Sometimes the reason behind not straight cuts is the frequent use of a slicer. Tighten the wire under the plate with a screw.
Use a high-quality blade.
Let the slicer cool if overheated, and try to slice again.
Do not apply much pressure on meat.
Remove all the parts, wash and clean them thoroughly, lubricate the slicer, and slice the meat after assembling.
Make sure the thickness setting is correct.
How to Avoid the slicer Malfunctioning?
Clean and sanitize the slicer regularly.

Sanitize the slicer

Don't apply steel wool on it.

Don't apply steel wool

Never indulge slicer in water.
Let cool and dry the slicer before storage.
Lubricate the slicer frequently.
Do not try to cut through bones.
Do not slice fully frozen meat.
Always sharpen the blades with a sharpening stone.
Sharpen the blades 1-2 times in a year.
Wear cut resistance gloves while operating the slicer.
Wear safety glasses before sharpening the blades.
Keep your body and hands away from blades.
Turned off the slicer when adjusting it.
Use well equipment to tighten the screw under the cutting plate.
Make sure you can see your both hands during slicing.
How to clean the meat slicer? Can the blades take off, and how?
Yes, the blades come off. You have to turn the lock in the centre in it comes right off. It is effortless to clean. Wipe down with a sponge.
Can I slice vegetables on a meat slicer?
Yes, you can slice vegetables and cheese also on it. You can cut in different styles and thicknesses.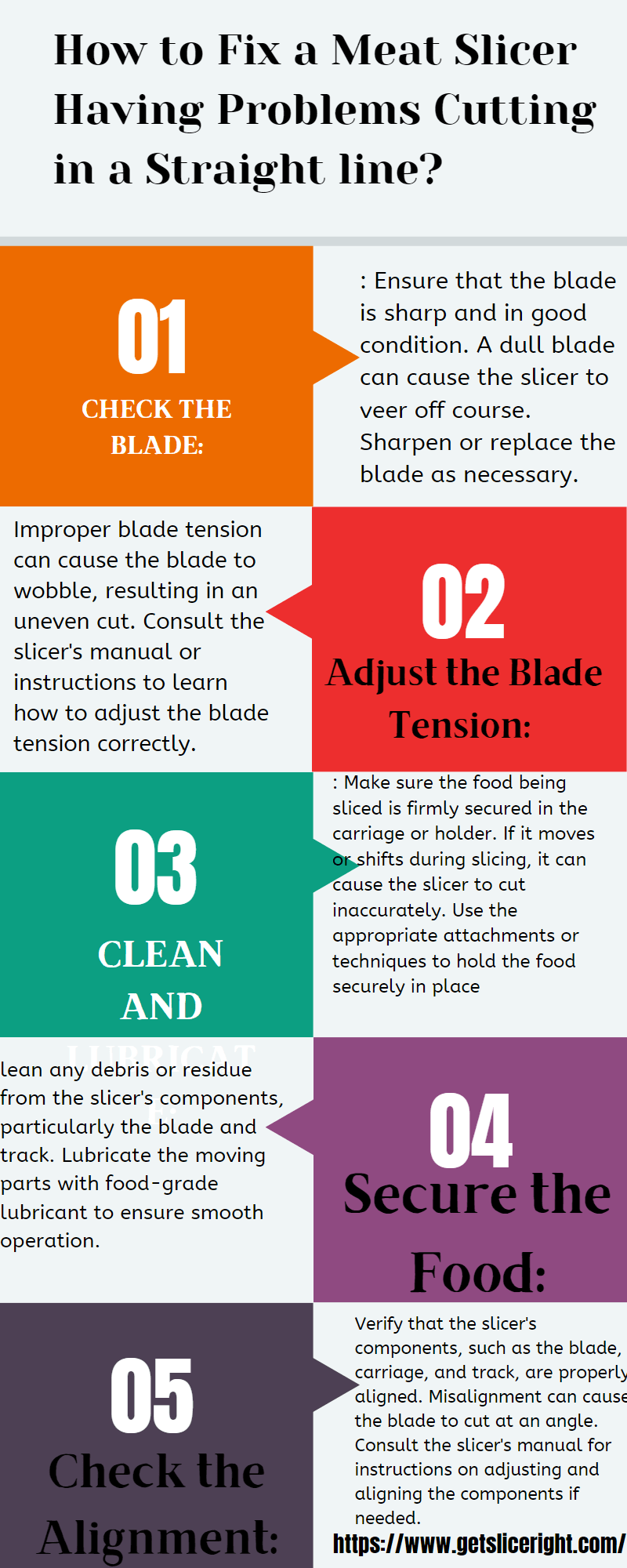 When your slicer stops slicing suddenly, not cutting straight, check the wire and the blades. You can adjust the slicer and make sure that it has been set accordingly.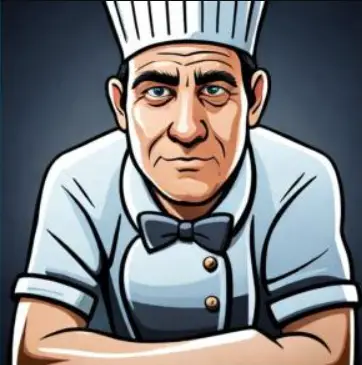 Mario Batali is a renowned author, food enthusiast, and passionate chef who has dedicated his life to exploring the world of culinary arts. With a love for sharing his knowledge and experiences, Mario has become a prominent figure in the food blogging community, inspiring countless readers with his creativity and expertise.
In addition to his culinary prowess, Mario Batali is also a talented writer with a flair for engaging storytelling. He launched his own food blog to share his recipes, cooking tips, and personal experiences in the kitchen. Over time, Mario's blog gained a loyal following of food enthusiasts who appreciate his unique approach to cooking and his dedication to using only the finest ingredients.
Mario Batali's passion for food and his commitment to sharing his knowledge with others have made him a true inspiration in the world of culinary arts. Through his blog, cookbooks, and public appearances, Mario continues to spread his love of food and the joy of cooking with his ever-growing fanbase.