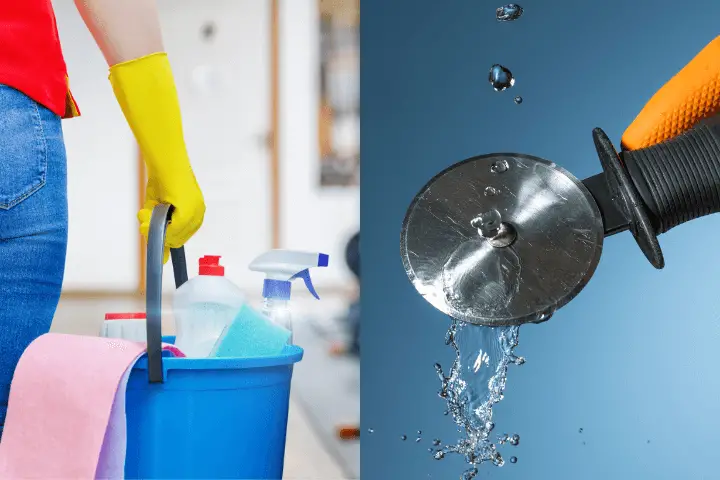 Meat slicers are used for different purposes like; slicing meat, cheese, or other foods. This versatility makes it much important that it is used in grocery stores, delis, cafeterias, and other food servicing businesses. Because of its consistent usage, it needs to be cleaned and sanitized properly so that bacteria and other germs do not grow and contaminate foods, which can cause severe illnesses to customers. Apart from that, the particles left after slicing one product can be added to the product you slice later on, and it will affect the product's taste.
How often must a meat slicer be cleaned and sanitized?
According to the FDA approvals for commercial users, it should be cleaned and sanitized every four hours in case of its consistent usage. It means that you should clean and sanitize your meat slicer regularly or, I can say, several times a day. After slicing meats, cheeses, or other foods, it is recommended to clean and sanitize your meat slicer. But wait, this four-hour cleaning and sanitizing routine is not for those using meat slicers at home because the FDA guidelines are for the meat slicer used commercially and is frequently used. If you are using it at home and using it less than 4 hours a day, you can clean it after its usage, or once in a day.
In short, For individual purposes, meat slicers and other kitchen equipment should be cleaned and sanitized well after every use. Commercial meat slicers must be cleaned every four hours, though, especially if it's continuously in use. When switching between meats, dairy products, and vegetables, the slicer must be wiped down and cleaned beforehand to confirm food safety. In-depth sanitizing employing a sanitizer solution must be done once slicing has finished for the day. Cleaning slicers well won't only prevent oil and food build-up – resulting in bacteria – but it'll also lengthen the lifespan of your meat slicer machine.
Cleaning vs. Sanitization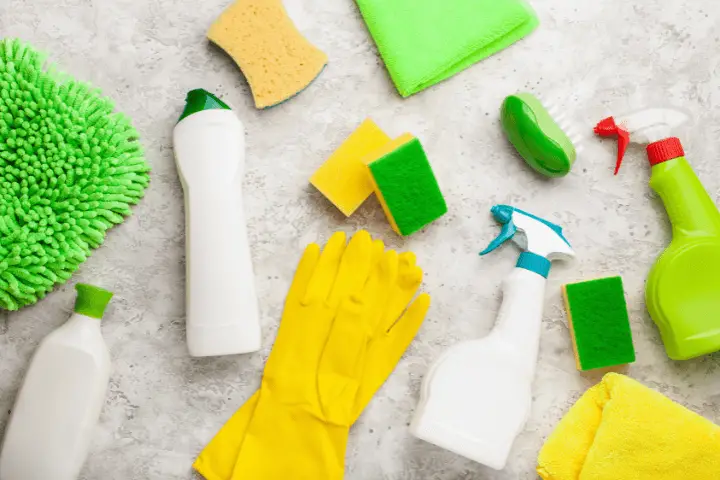 It should be kept in mind that cleaning and sanitizing are not the same thing. Cleaning is when you remove the major or visible particles from the blade or tray and wipe them out using a paper towel. However, the major particles contaminants of the sliced meat or cheese left in the slicer are not cleaned, which can soar the taste of what you are slicing, later on, helping grow bacteria.
Here comes the sanitization required to kill harmful bacteria and remove minor food particles left while you cleaned the slicer.
How to clean a meat slicer?
Well, that's the trickiest part but not as tricky as it seems. Here is a short and quick guideline on, how you clean your meat slicer. Before cleaning the meat slicer, make sure that you have the following items available.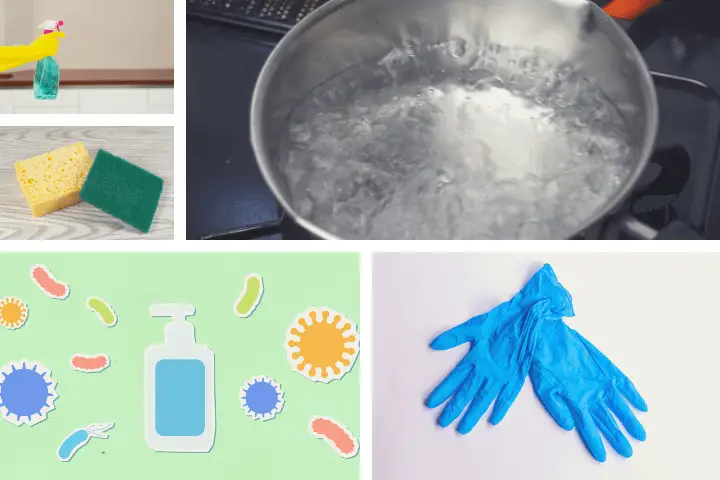 Cut-resistant gloves
Sanitizer
Spray bottle
Hot water
A clean towel
Gentle scrub pad
First, set the thickness of the blade to zero, and then clean the blade of the slicer from both sides with a gentle scrub pad.

Set the thickness of the blade to zero

Move the gauge plate to zero and remove the slicer deflector, product tray, and center plate. First, wash all these parts, and then sanitize them with a sanitizer.
Remove the blade, wash it from both sides through the soapy solution, and rinse it with a towel.
After that, wipe all the remaining parts of the machine.
Fill a spray bottle with meat slicer sanitizing spray and sanitize the appliances of your meat slicer.
Finally, let all the parts air dry and then assemble them back. Now, it's ready to use again.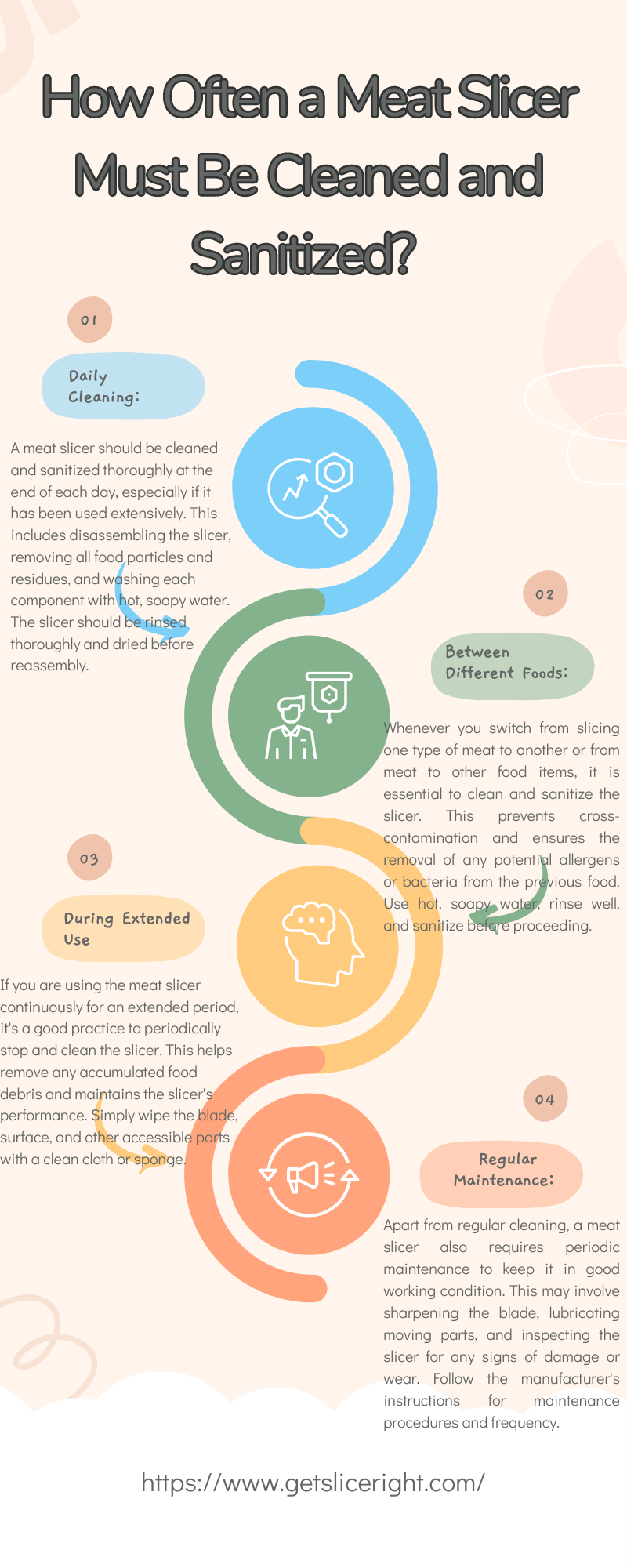 If you are only using the meat slicer for less than four hours at a time, you can clean and sanitize it only when you're done. But if you are planning on using the slicer for an entire day, follow the FDA recommendations to clean and sanitize it after every 4 hours. However you do it, make sure you're being thorough with the cleaning! Everything should be in perfect condition-this is the punch line for every device you have for your use. Yes, nothing indeed works for a lifelong. But you can provide a long life of any device if you put them, use them, and properly maintain them.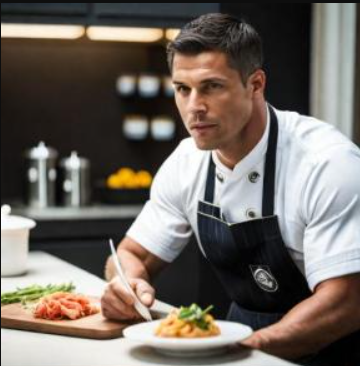 John Hebdon is a food enthusiast, passionate chef, and author of various articles and blog posts related to food and cooking. With a deep love for all things culinary, John's blog serves as a platform to share his extensive kitchen experiences with a broader audience.
In addition to his culinary expertise, John has a flair for writing and a natural ability to share his passion for food with others. His articles and blog posts are informative, engaging, and packed with practical tips for readers of all skill levels.
As a food enthusiast and writer, John is always on the lookout for new and exciting culinary experiences. Whether it's trying out a new restaurant, experimenting with a new recipe, or simply sharing a favorite dish with friends and family, John is always eager to explore and share the world of food with others.