Deli slicers are used in homes, restaurants, and butcher shops for slicing meat and cheese for sandwiches. A Deli food slicer can also be used to slice vegetables, such as cucumber, onion, zucchini, fruits, bread, and cakes. Deli slicers are in both varieties, manual and automatic. Its powerful motor helps your operation run faster and easier, and its blades deliver clean slices.
Deli Slicers Problems, Troubleshooting and Repairs
Slicer is not turning on: When the slicer does not turn on, it can be due to a switch or power cord problem.

Check the power switch.
Make sure you have plugged the cord correctly.

Plugged The Cord Correctly

Check the motor for damage.
Make sure that the slicer is thoroughly clean.

Slicer is not running: If your slicer is not running while you have plugged it on, it means the slicer can become jammed. The blades can be loose or dull, and the slicer is clogged with food. There can be several possible reasons.
Slicing dull: If your deli slicer is producing rough and dull slices, you have selected the wrong blades. Choose the correct size of the blade. Slicer has a variety of blades from small to extra large for different lengths of slices.
Making noise: The following reasons can be behind the noise of the motor.

The motor is overworked.
The teeth of the gear motor are damaged and need to replace.
The motor needs to be repaired.
You have to lubricate the slicer.
Precautions to Avoid Deli Slicer Problems
Choose a flat working surface.
Do not cut too hard food like frozen meat or bones.
Wipe with a dry cloth.
Keep the appliance in a cool, dry place.
Before storage, ensure that unit is completely cool and dry.
Never push the food you want to cut with your fingers.
Carefully remove the blades using a glove.
Fruit should be free of seeds.
Before changing accessories switch off the appliance.
Is this slicer's motor belt or gear driven?
This slicer is gear-driven.
You will not cut through bones since it's a home use slicer.
The blades squeal against the rubber stop when pressure is applied; how to stop the blades from squealing?
Take off the blade and use a little WD40 carefully.
How to keep meat from sticking to the blade?
When slicing meat, does not apply much pressure on the blade.
Can I slice cooked turkey or chicken breast for sandwiches?
Yes, but you have left the turkey or chicken to cool off and use the correct blade for slicing.
Deli Slicers Working Explained in a Video
For finding and fixing troubleshooting, you must have specific skills and a good grasp of fixing the problem. You must know how to use and clean the deli slicer to get the most out of it.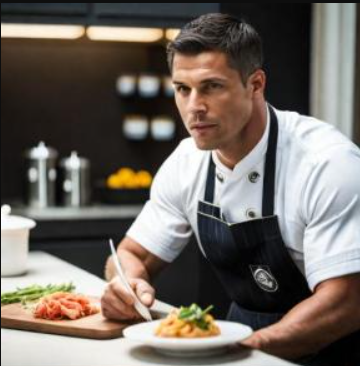 John Hebdon is a food enthusiast, passionate chef, and author of various articles and blog posts related to food and cooking. With a deep love for all things culinary, John's blog serves as a platform to share his extensive kitchen experiences with a broader audience.
In addition to his culinary expertise, John has a flair for writing and a natural ability to share his passion for food with others. His articles and blog posts are informative, engaging, and packed with practical tips for readers of all skill levels.
As a food enthusiast and writer, John is always on the lookout for new and exciting culinary experiences. Whether it's trying out a new restaurant, experimenting with a new recipe, or simply sharing a favorite dish with friends and family, John is always eager to explore and share the world of food with others.