A meat slicer is a slicing tool used to slice meat, cheese, and vegetables thinly. It is essential equipment in homes, hotels, and restaurants. Slicers often stop spinning or start sliding due to multiple reasons. Its motor may need lubrication or cleaning. Another cause can be the dullness of the blades. After identifying the problem, you can easily repair your meat slicer at home.
Main Components of Meat Slicer
Meat slicers are electric and manual. The working principle of manual meat slicers is very simple. Only you have to push meat back and forth. While the electric meat slicers consist of a motor, pusher, blade and blade guard, gauge, and sharpener.
Motor: It's the main part of the slicer. If the motor remains in proper condition, the blades will also work fast.

Motor of meat slicer

Blade guard: They are for the safety of blades, as blades are very sharp. You can easily remove them.

Safety Blade guard

Gauge plate: It surrounds the blades and can be adjusted accordingly. It moves when you rotate the thickness control knob.

Gauge plate

Pusher: It allows meat to keep stable.

Pusher

Sharpener: Sharpeners allow for keeping the slicer sharp.

Sharpener
What causes Meat Slicers not to Spin?
There should be different causes when the slicer is not spinning. It is possible that the power card has been cut or the power switch is not working. Damaged blades, faults in motors, and the gears of a motor can be damaged.
Firstly, check the power switch and make sure it has been plugged in correctly.
Check the cord. A damaged cord can be a cause of not spinning the machine.
Now check the motor; the gears may be damaged or worn down.
Check if the meat slicer required cleaning.
Confirm that the slicer is lubricated.
How to Fix Meat Slicer if the Blade is Spinning?
Step 1: Unplug the slicer from the power. Wear safety glasses and gloves to avoid injuries. Make sure you have a screwdriver, glass cleaner, and cleaning soap or detergent.
Step 2: Disassemble the blades, blade guards, motor, tray, everything. So you can have a closer look and can be able to find the cause.
Step 3: Be careful about the screws and other parts of a device. If you forget their position, it will be difficult to put the machine back together.
Step 4: Clean all the parts and lubricate them. Keep lubricated for a few minutes, then reassemble all parts. Plug on a slicer and check if it is spinning.
Step 5: If you can't find the cause, bring it to some professional to recognize the exact problem and solve it.
Points to be Kept in mind while Fixing the Slicer
The blades squeak again; the rubber stops when the pressure is applied. How to stop the blade from squeaking?
Take off the blade and use a little WD40 carefully.
How do the blades get reshaped?
They would need to replace or sharpen the blades.
Will the blade or machine need to be oiled?
No, simply remove the blade and clean it with soap or water.
Why does the meat slicer keep overheating?
Your meat slicer might be overheating due to blockage in the blades. Don't force the machine to spin if it can't' freely. Instead, take it to a professional so that you can identify the problem.
How to stop the blades of my machine from getting stuck?
Avoid cutting frozen meat and keep the blades of your machine sharp.
Meat Slicer Not Working Properly (Video)

Like other electric devices, the electric meat slicer also needs regular care and maintenance. Make sure to lubricate and clean after every use. You must be aware of all the main components of a slicer so that you can personally adjust the problems. It will save your precious time and money. If you can't troubleshoot the slicer yourself, take it to a professional to get it fixed.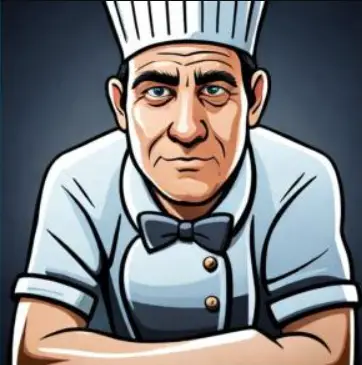 Mario Batali is a renowned author, food enthusiast, and passionate chef who has dedicated his life to exploring the world of culinary arts. With a love for sharing his knowledge and experiences, Mario has become a prominent figure in the food blogging community, inspiring countless readers with his creativity and expertise.
In addition to his culinary prowess, Mario Batali is also a talented writer with a flair for engaging storytelling. He launched his own food blog to share his recipes, cooking tips, and personal experiences in the kitchen. Over time, Mario's blog gained a loyal following of food enthusiasts who appreciate his unique approach to cooking and his dedication to using only the finest ingredients.
Mario Batali's passion for food and his commitment to sharing his knowledge with others have made him a true inspiration in the world of culinary arts. Through his blog, cookbooks, and public appearances, Mario continues to spread his love of food and the joy of cooking with his ever-growing fanbase.