Do you have a passion for cooking? If you have, you know the key to successful cooking is the variety, which comes from using different tools and cuts. Multiple tools are available for slicing, cutting and chopping food quickly and thinly. There is a lot of confusion out there about what is the best tool for slicing food. Some people go by mandoline slicers, while others say that food processors are the way to go. So what's the verdict?
In general, mandoline slicers are quick and easy to use, but they can also be dangerous if not used correctly. They require some skill to get the perfect cut each time. Food processors, on the other hand, can be a bit more challenging to use at first, but they offer a lot of versatility and control.
Mandoline slicers and food processors both are commonly used in homes. It is essential to know all the information and working procedure of both tools to decide which will be best for you.
What Is A Mandoline Slicer?
For daily tasks of preparing meals in small kitchens, mandolin slicers are used and considered the best choice. It can be adjusted and fit easily and is ready to use in a few seconds. Home cooks prefer slicers because they do not need much space. To get more mandoline slicers, you should properly learn how to use them.
Mandoline slicers allow you to slice vegetables like onion, carrots and potatoes. Most mandolin slicers come with a number of different interchangeable blades on it to allow for quick and even slicing of fruits and vegetables. You can slice vegetables thinly and in various styles and cuts with the help of these blades. It can be used for tasks such as julienning, dicing, and thin slicing.
Pros/Cons of Mandoline Slicer
The advantage to using a mandoline slicer is that the slices come out uniform in size, which is especially helpful if you are wanting to make a dish that requires precise sizing or presentation.
The drawback to using a mandoline slicer is that it can be a bit dangerous if you're not careful; the blades are extremely sharp
What Is A Food Processor?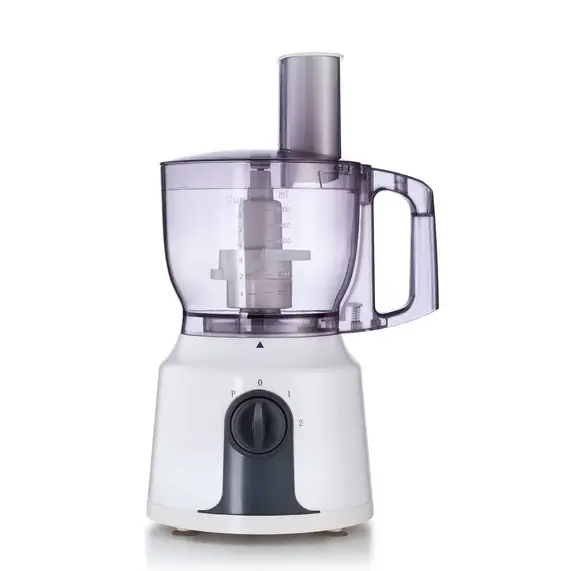 A food processor is a value able addition to your kitchen. A food processor can perform different functions other than slicing. You can do also chopping, blending, grinding, dicing and pureeing with a food processor. The food processor bowl is equipped with an interlock for safety purposes.
For preparing daily meals, you can use it for chopping onions, garlic and other vegetables with its quick blades. Different blades come with a food processor. The multipurpose blades can process food without changing its texture and appearance. You can knead the dough for bread and pizza quickly. It will require no effort and will save your precious time.
Food Processors come in a variety of sizes and shapes, but all food processors have some common features. Most have a bowl that is placed on the base of the machine, and a blade that is inserted into the bowl. The bowl can be removed from the base so that it can be held while the food is being chopped or mixed. There are also many different attachments that can be purchased separately to use with a food processor, such as a juicer, dough hook, or shredder.
Pros/Cons of Food Processor
Food processors consist of many parts. You have to put together them and wash them after using them. The main advantage of the processor is that you can work on it safely. Your hands and fingers are protected from injuries.
Another benefit is that you can accomplish different functions in a small amount of time.
The drawback of a food processor is that they are challenging to control.
Mandoline Slicer Vs Food Processor ( Similarities and Differences )
Similarities between Mandoline Slicer and Food Processor
There are a few similarities between mandoline slicers and food processors.
Both can be used to chop or slice foods, and both come with a variety of attachments that can be used for different purposes.
The mandoline slicer is used to slice fruits and vegetables into thin, even slices, while the food processor is used to chop and grind foods.
The two devices also have different shapes.
Differences between Mandoline Slicer and Food Processor
However, there are also some key differences.
The mandoline slicer has a long, thin shape, while the food processor is more cube-like in shape.
Mandoline slicers are typically smaller and more lightweight than food processors, making them easier to store and transport.
Mandoline slicers also tend to be less expensive than food processors.
There is less clean-up involved if you make small batches with a mandoline than having a food processor.
If you want to cut potato chips and are not good at hand cutting, you should look to get a mandolin.
Is A Food Processor Better Than A Mandoline?
The meat slicers are misunderstood. The people think they need to be sharpened, so they are not more helpful. All tools, knives, and food processors need to be sharpened sooner or later. Food processors fall short when it comes to controlling and precision. When it comes to two, it depends on what you are going to prepare. For making foods and chopping food items food processor will be the best choice. But when it comes to slicing vegetables, mandolin slicers will be more helpful.
A food processor can do a lot more than a mandoline, like making dough, chopping nuts, and pureeing. However, a mandoline can get thinner slices than a food processor. If you are looking for versatility, go for the food processor. If you are looking for thin, even slices, go for the mandoline.
Is a food processor better than a mandolin?
Food processor is better because it will be safe and you can avoid injuries.
Is a mandolin slicer worth it?
Mandoline slicers are perfect for precise cuts. They are designed to slide food over a fixed blade.
What can I use instead of a mandolin?
You can use a food processor instead of a mandolin.
What does a food processor do?
A food processor can chop, slice and grind the food ingredients without additives and preservatives.
When comparing a food slicer vs a mandolin slicer, remember that mandolin slicers can be very dangerous and cause injuries during work. At the same time, food processors are more complicated to set up. It depends on what you need or what kind of storage space is available to you.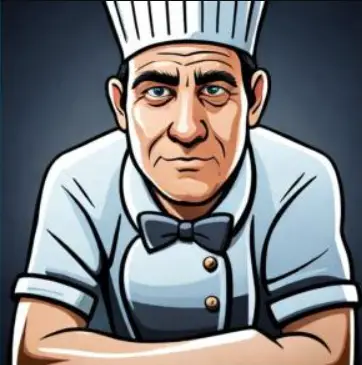 Mario Batali is a renowned author, food enthusiast, and passionate chef who has dedicated his life to exploring the world of culinary arts. With a love for sharing his knowledge and experiences, Mario has become a prominent figure in the food blogging community, inspiring countless readers with his creativity and expertise.
In addition to his culinary prowess, Mario Batali is also a talented writer with a flair for engaging storytelling. He launched his own food blog to share his recipes, cooking tips, and personal experiences in the kitchen. Over time, Mario's blog gained a loyal following of food enthusiasts who appreciate his unique approach to cooking and his dedication to using only the finest ingredients.
Mario Batali's passion for food and his commitment to sharing his knowledge with others have made him a true inspiration in the world of culinary arts. Through his blog, cookbooks, and public appearances, Mario continues to spread his love of food and the joy of cooking with his ever-growing fanbase.