A meat slicer is a slicing machine used to slice meat, vegetables & cheese in a rapid, continuous motion. Meat slicers have a belt that goes around the meat, making the slicing easier. If the belt gets worn down, you will need to replace it.
A belt of the meat slicer is an essential part, and its primary function in a meat slicer is maintaining & turning the machine . And without the belt, the motor and blade won't work correctly. Additionally, you can install the belt yourself if you need to replace an old one. The procedure is similar to replacing a belt on a washing machine.
How To Replace A Belt On A Meat Slicer?
To replace a belt on the meat slicer, you will need protective gear such as gloves, a screwdriver & new belt; make sure you have the right-sized belt. If you have never changed a belt before, take your time and observe each step.
First of all, unplug the meat slicer, remove the power cord from it before replacing the belt & then check your electric motor is off.
Put on your protective glove and start to unscrew the central part of the meat slicer safely so you cannot damage the main body.

Unscrew the central part

After removing the outer body, unscrew the internal part carefully until you see the belt & motor parts of the meat slicer.
Unscrew some nuts or bolts to release the existing belt loop and gently slide the old out and the new into a place.

Release the existing belt loop

After replacing the belt, carefully put back each & every part of the machine at its exact position.
Plug the meat slicer in and test to make sure that each component is working correctly or not.
How Long Before You Replace The Belt Of Your Meat Slicer?
The belt is the most costly part to replace for most meat slicers. A good meat slicer belt should last for a long time if you maintain it. The belt is broken or removed, so we need to replace it with a new one.
If you use a meat slicer daily for commercial use, your belt will last for a shorter time. If you use a meat slicer for less than ten hours per week, then once a year will be fine. However, if you use it for more than 15 hours per week, every three months would be better. You'll probably need to replace your meat slicer's belt a couple of times every year, but on average, it should last five years until no issues are found in the belt.
How Else Should I Maintain My Meat Slicer?
You may be surprised to learn the many uses a meat slicer has and how many delicious options you have for slicing your food. Proper care will significantly increase the life of any appliance and maintain its quality and performance.
Replacing a clogged or broken belt on your meat slicer can be a baffling task for the average consumer and many professionals. Removing the old belt before installing a new one will usually be quite simple and consist of unscrewing some nuts or bolts to release the existing belt loop and then sliding the old out and sliding the new into a place. Proper care will significantly increase the life of any appliance and maintain its quality and performance.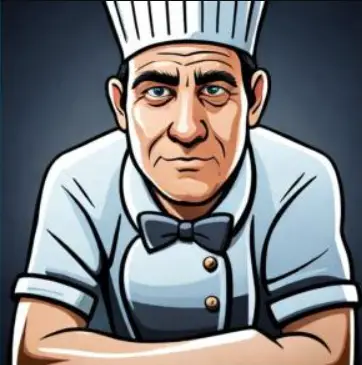 Mario Batali is a renowned author, food enthusiast, and passionate chef who has dedicated his life to exploring the world of culinary arts. With a love for sharing his knowledge and experiences, Mario has become a prominent figure in the food blogging community, inspiring countless readers with his creativity and expertise.
In addition to his culinary prowess, Mario Batali is also a talented writer with a flair for engaging storytelling. He launched his own food blog to share his recipes, cooking tips, and personal experiences in the kitchen. Over time, Mario's blog gained a loyal following of food enthusiasts who appreciate his unique approach to cooking and his dedication to using only the finest ingredients.
Mario Batali's passion for food and his commitment to sharing his knowledge with others have made him a true inspiration in the world of culinary arts. Through his blog, cookbooks, and public appearances, Mario continues to spread his love of food and the joy of cooking with his ever-growing fanbase.