A vast sheet slicer is a kitchen gadget that is used to slice vegetables and fruits. Firm vegetables like potatoes, cucumber, zucchini, and squash can be cut into sheets. It is a handheld slicer with a handle, blade guard, skewer, and blade. Adjusting the noodle blades, you can also use the slicer to make noodles.
The vast sheet slicer is a versatile kitchen tool that can be used to create a variety of dishes. With this slicer, you can easily add thinly sliced vegetables to salads, make fruit salads, or create a cheese platter with thin slices of your favorite cheese.
Vasta Sheet Slicer Recipes
Vasta sheet slicer can help you to prepare several dishes in significantly less time. You can make rolls, roses, strips, noodles, sauces, and lasagna. A few of them are given below:
Vasta Apple Roses In Puff Pastry Recipe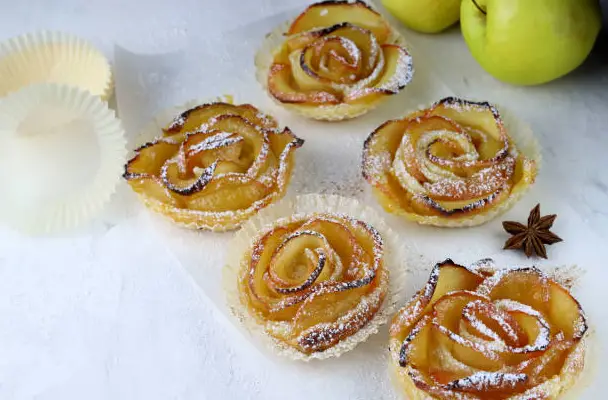 Ingredients
Puff pastry (frozen) – 1 package
Apples – 3
Lemon juice – 2 tablespoon
Vegetable oil – 2 tablespoon
Sugar (powdered) – 4 tablespoon
Preparation
Preheat the oven to 180 degrees for 20 to 30 minutes.
Take vasta sheet slicer and make sheets of apple into long strips.
Take a large bowl, fill it with water and add a few drops of lemon juice. Put apple sheets in the bowl so that they do not turn brown.
Remove the frozen puff pastry from the freezer. Place it on the kitchen counter and thaw it.
Meanwhile, grease the baking tray with oil using a brush. Cover it with a baking sheet and set it aside.
Remove apples from the bowl and dry them with a paper towel.
Cut the puff pastry dough into long even strips.
Place apple sheets on the thin dough strips and roll them.
Press the edges, so they do not open. These rolls will look like roses.
Place these rolls on a baking tray. Brush them with oil and sprinkle sugar if you want.
Bake for 40-50 minutes or until the pastry is golden brown.
Delicious apple puff pastry is ready.
Apple Rolls With Chicken And Cheddar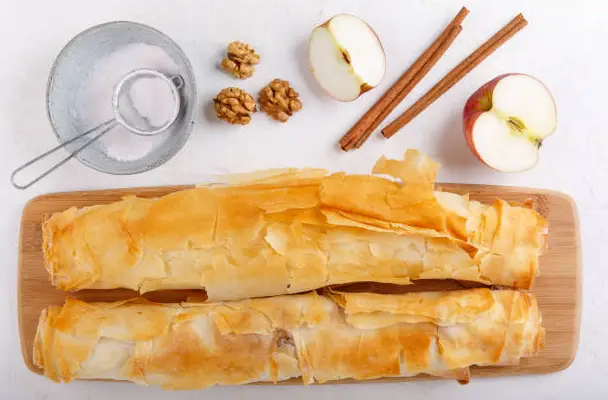 Ingredients
Apple (large) – 1
Chicken – 8 slices
Cheddar – 8 thin sliced
Honey mustard – 4 teaspoon
Preparation
Place apple in the vasta sheet slicer. Make a thin sheet of apple by rotating the handle.
Spread the sheet on the cutting board and make 8 equal pieces of the sheet in length.
Place one slice of chicken on each sheet.
Now, top with cheddar cheese. Apply ½ teaspoon honey mustard on every sheet.
Roll the sheets tightly and secure them with a pick, so they do not open. Bake for a few minutes.
Apple rolls with chicken and cheddar are ready. Serve them immediately.
Chicken Squash Noodle Soup Recipe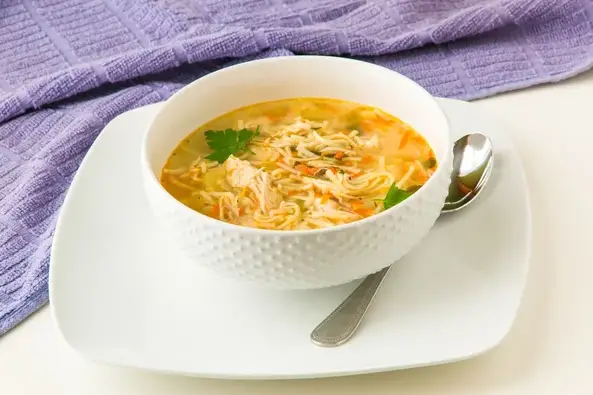 Ingredients
Squash – 3
Chicken breast – 1 pound (cut into 1 inch chunks)
Olive oil – 1 tablespoon
Garlic cloves – 3 (minced)
Onion – 1(diced)
Carrots – 3(diced)
Salt to taste
Pepper to taste
Celery 2 stalks – (diced)
Thyme – ½ teaspoon
Chicken stock – 4 cups
Lemon juice – 2 tablespoon
Parsley leaf –2 tablespoon
Preparation
Place the squash in a vasta sheet slicer and slice with a fettuccine blade.
Take a pan and pour oil into it on medium heat. Add salt, pepper, and chicken to the pan.
Cook both sides of the chicken for 3-4 minutes.
Now add garlic, onions, chicken, and celery.
Stir fry the mixture for 2-3 minutes. Now, also add rosemary and thyme. Include 2 cups of water and boil it.
Stir squash noodles and cooked chicken. Cook for a few minutes more. Stir lemon juice, salt, and pepper. Tasty chicken squash soup is ready to serve.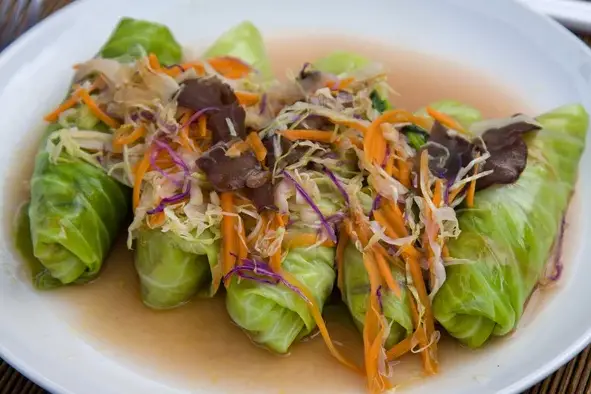 Ingredients
Broccoli – 1 head (cut into 8 pieces)
Red pepper – 1 sliced thinly
Green pepper – 1 sliced
Asian ginger – salad 1 cup
Almonds Chopped ( Can be chopped using an almond slicer )
Peanut Chopped
Squash – 4 Yellow
Preparation
Slightly boil or steam the vegetables and place them in the refrigerator to cool.
Take squash, place in the vasta sheet slicer, and make large sheets. Cut sheets in 9-inch long 8 sheets.
Boil the water and dip sheets for 30 seconds.
Bring out the sheets and lay them on the cutting board until cooled.
Apply vegetables on squash sheets. Also, add peanuts and almonds.
Roll the sheets and shift them to the serving tray.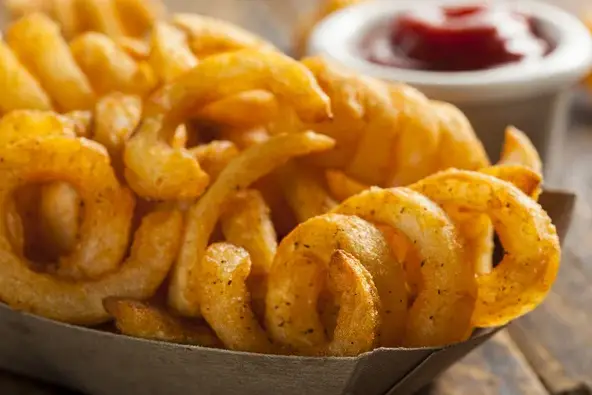 Ingredients
Potatoes – 2 large
Olive oil – 1 tablespoon
Salt – 1 tablespoon
Fresh herbs – 2 tablespoon
Preparation
Preheat the oven on 180 degrees for 20-30 minutes.
Now, slice the potatoes in vasta sheet slice using a fettuccine blade. Potatoes will be cut into large strips.
Cut these strips in small sizes so they can bite easily.
Put these strips in a bowl and add olive oil.
Sprinkle the sea salt. Put these strips into the greased baking tray and cover them with a baking sheet to avoid overcooking.
Bake for 15-20 minutes. Crispy french fries are ready to serve.
Some Useful Information You Might Also Be Looking For
Why To Use Vasta Sheet Slicer?
Vasta sheet slicer is very safe to use. You have to insert fruit or vegetable, spin it, and the sheets are ready. Its blades are hidden inside. Vasta sheet slicer is helpful if you want to add more fruits and vegetables to your diet. For vegetarians and the keto diet, it is a must-have tool as it can prepare noodles, vegetable and fruit crepes, wraps, burritos, and other dishes.
Can I use leftover vegetables?
Yes, you can use leftover vegetables. Add them to salads by slicing them into small cubes or adding them to other dishes.
When should I enter the easy grip handle?
You should enter the easy grip handle when the skewer is in place.
Is vasta slicer safe for dishwashing?
No, the vasta slicer is not safe for dishwashing. It will be best to hand wash it. Use warm water for cleaning and a mild soap solution.
Blades of vasta sheet slicer are made of high-quality stainless steel material.
Can I use it for cucumber?
Yes, you can make sheets and noodles of cucumber on a vasta sheet slicer.
Vasta sheet slicer is pretty easy to use, handle and store. It is beneficial to make thin sheets and fill them with various food items. It is different from mandoline and spiral slicers. It will increase the number of vegetables in your meals. Kids will also admire eating dishes prepared with this slicer.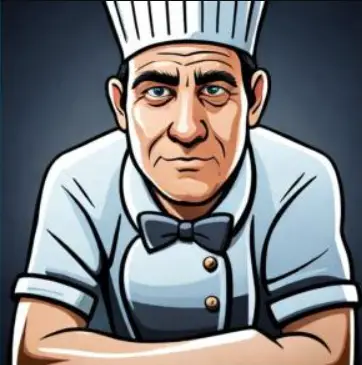 Mario Batali is a renowned author, food enthusiast, and passionate chef who has dedicated his life to exploring the world of culinary arts. With a love for sharing his knowledge and experiences, Mario has become a prominent figure in the food blogging community, inspiring countless readers with his creativity and expertise.
In addition to his culinary prowess, Mario Batali is also a talented writer with a flair for engaging storytelling. He launched his own food blog to share his recipes, cooking tips, and personal experiences in the kitchen. Over time, Mario's blog gained a loyal following of food enthusiasts who appreciate his unique approach to cooking and his dedication to using only the finest ingredients.
Mario Batali's passion for food and his commitment to sharing his knowledge with others have made him a true inspiration in the world of culinary arts. Through his blog, cookbooks, and public appearances, Mario continues to spread his love of food and the joy of cooking with his ever-growing fanbase.