Vasta sheet slicer is used for slicing vegetables and fruits in sheet and noodle form. A new food preparation miracle spins fresh fruits and vegetables into healthy, delicious dishes. Vasta sheet slicer has a simple design, and it is straightforward to use. The easy grip handle and stainless steel blades make perfect thin sheets every time.
You can make zesty potato pockets, crispy chicken, and delicious homemade lasagna by using a vasta sheet slicer. It can be used for preparing low-crab and low- calories meals. It helps to eat a keto-friendly diet and stay healthy.
How Vasta Sheet Slicer Is Different From Other Slicers?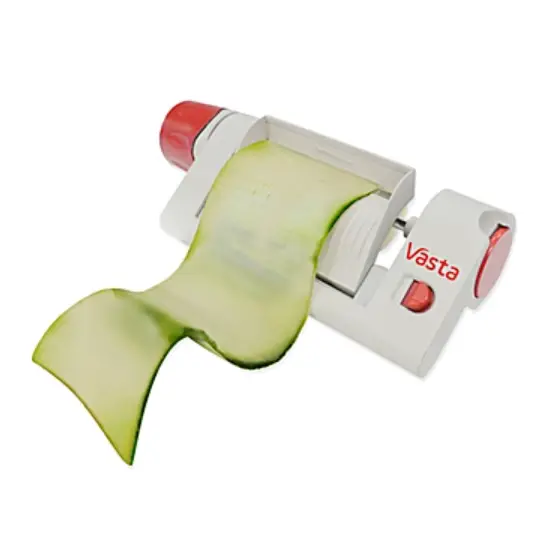 Vasta slicer is entirely different from other slicers. It neither works like a mandoline nor as a spiralizer. Other slicers are used for slicing, shredding, dicing, cubing, or spiralizing the vegetables. At the same time, the vasta sheet slicer is designed to make a long single vegetable sheet without cutting it into pieces. This slicer is best for those who are vegetarian or on a keto diet. These sheets can be prepared for a variety of dishes and salads. It is also safe because the blades are protected from all sides.
How To Use Vasta Sheet Slicer?
Vegetables can be sliced into the sheet and oodles with the help of given steps.
Step 1: Place the pasta sheet slice on the cutting board and remove the skewers.
Step 2: Now remove the easy-grip handle of the vasta slicer.
Step 3: Then lift the blade arm. Cut the vegetable to the size of a slicer to fit. Trim also both ends. Measure the vegetable top-notch. You can save leftover pieces for salads, snacking, or other creations.
Step 4: Now place vasta sheet slicer on its side. Insert the vegetable. Align skewer with whole on base to fully insert, and lock it before use.

Insert vegetable and Align skewer with whole

Step 5: Place the easy grip handle in its place. Remove the blade guard and slide the blade lock. The blade should be sitting on the vegetable.
Step 6: Turn the handle to begin slicing a vegetable. It will slice very thinly in a few seconds only.

Turn the handle
Preparing noodles:  You can make vegetable noodles using the same method. Slide the noodle blade. Slide the hand lock after placing the vegetable in the slicer.
Some Useful Information You Might Also Be Looking For
What fruits and vegetables can I use with vasta?
You can slice raw fresh vegetables and fruits that are not softened. It is perfect for cucumber, carrots, apples, zucchini, beets, peas, potatoes, turnips, kohlrabi, and guava.
Why do my sheets or noodles come out as one piece or multiple pieces?
The reason behind coming in one piece or multiple pieces can be the shape of vegetables. Vegetables must be round for slicing perfect sheets. Vegetables should be at room temperature before placing in a vasta slicer.
Is vasta dishwasher safe?
No, vasta slicers are not safe for dishwashers. Although, they are made with high-quality material. It is best to wash the vasta sheet slicer with your hands.
What are the dimensions of vasta?
Vasta sheet slicer is approximately 24.7cm L* 10cm W* 5.5cm H.
Are the vasta slicer cutting blades stainless steel?
Yes, vasta slicer razor-sharp cutting blades are made from stainless steel.
Tips For Using Vasta Slicer
Allow fruits and vegetables to come to room temperature before using in the vasta.
Hands wash only. Do not place it in the dishwasher
Blades are sharp; please handle them with care.
Cut vegetable for slicer as straight as possible.
Always cut the vegetable in size of a blade.
Vasta sheet slicer is 2 in 1 slicer. It perfectly cuts veggies sheets and noodles. It can be used for decorating salad plates by making apple roses, veggie tarts, crispy chips, and much more. Vasta sheet slicer gives vegetables and fruits a new attractive look. These vegetable sheets can be filled with minced meat or other food for frying or baking. Vegetable noodles are perfect for salads and many other dishes.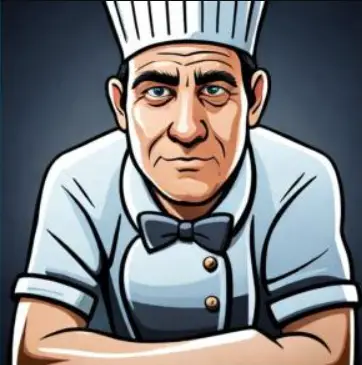 Mario Batali is a renowned author, food enthusiast, and passionate chef who has dedicated his life to exploring the world of culinary arts. With a love for sharing his knowledge and experiences, Mario has become a prominent figure in the food blogging community, inspiring countless readers with his creativity and expertise.
In addition to his culinary prowess, Mario Batali is also a talented writer with a flair for engaging storytelling. He launched his own food blog to share his recipes, cooking tips, and personal experiences in the kitchen. Over time, Mario's blog gained a loyal following of food enthusiasts who appreciate his unique approach to cooking and his dedication to using only the finest ingredients.
Mario Batali's passion for food and his commitment to sharing his knowledge with others have made him a true inspiration in the world of culinary arts. Through his blog, cookbooks, and public appearances, Mario continues to spread his love of food and the joy of cooking with his ever-growing fanbase.