Cheese is made from cow, goat, or sheep's milk. It is a source of protein and calcium. You can use cheese in various dishes like pizza, pasta, sandwiches, burgers, etc.
Cheese is available in the market in different shapes. The cheese you bought can either be in the form of a block or sliced and shredded, or grated. The main difference between them is that you do not have to work on sliced cheese, while block cheese needs slicing and shredding.
Cheddar and mozzarella are two main types of cheese easily available in the market and used in large quantities.
Cheddar cheese is yellow and made from cow milk.

Cheddar cheese
The Mozzarella cheese is white, and it's hard in texture. It is made up of buffalo milk. Both provide vitamins, proteins, and calcium.

White Mozzarella cheese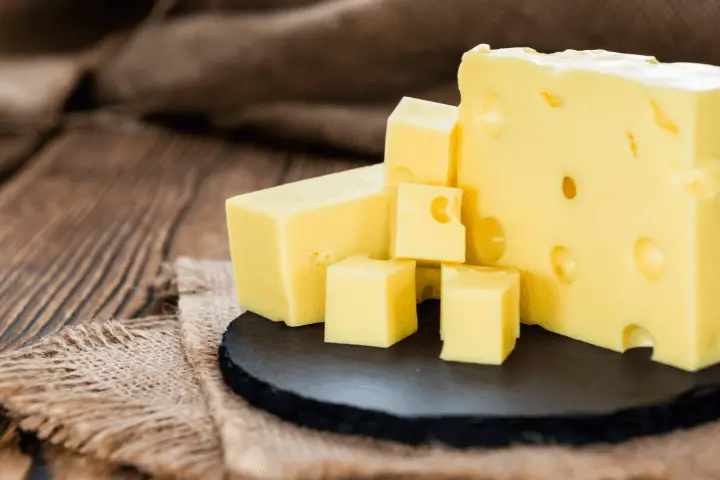 The most used block cheese is cheddar, mozerrelah, or pizza cheese. It is a soft cheese and uses in baking. You can use it at home topping pizza, sandwiches, or other recopies. The use of block cheese is not difficult. Keep cheese in the freezer and bring it out when you want to use them.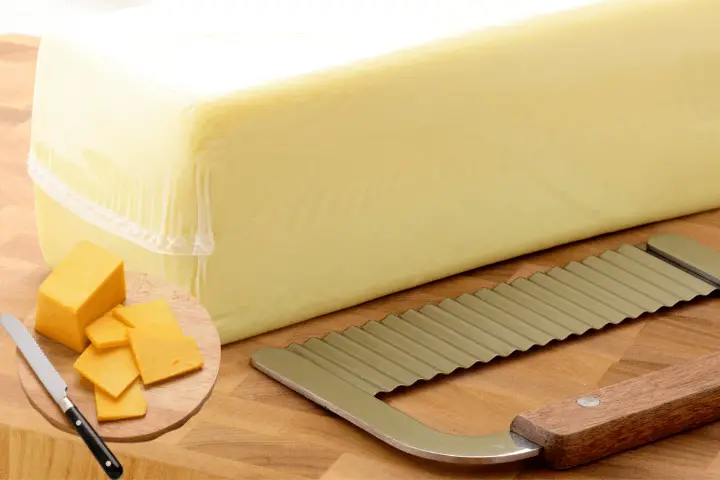 You can slice it with a knife or cutter. You can also use a blender or food processor for grating. If you find shredding difficult, put your cheese in the freezer for a few minutes to get it firm. Then slice and place on pizza frequently. The salt content is lower in block cheese.
Different tools are available to slice cheese, but they are a waste of time and will create a mess. You can easily slice with a serrated blade bread knife without extra effort. For slicing cheese with a tool, a mandolin slicer can be used. It will slice cheese in uniform thin slices. You can adjust the thickness in mm.
Sliced cheese is in the form of thin slices or shredded in a pack. Sliced cheese is ready to use for your recopies. You have to open the box and apply it o your pizza or pasta.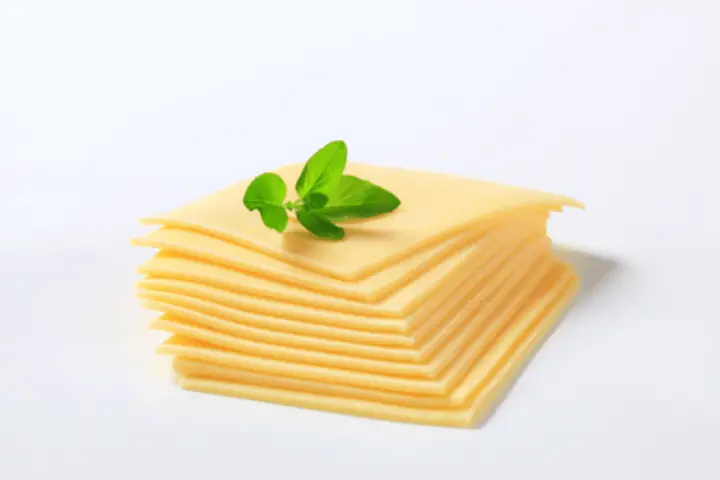 This type cheese is handy when you are in fast, or you need to prepare your meal quickly. Or when you have to do a lot of work, then shredded cheese is best will save your time. Sliced cheese is used in sandwiches and salads. You have to put the whole slice and make a layer in burgers and sandwiches as it does not melt quickly.
You can store sliced cheese in a plastic pack or in the packing to which it comes. Make sure to get much air out from the bag as possible.
Price: Block cheese is cheaper than sliced or shredded cheese.
Shelf life: Block cheese can be used for a long time. You can cut it in half, use it according to your need, and store it later. It is also better in taste and melts quickly. Shredded cheese will be lost for one week only in the freezer, while the block cheese can remain in the freezer for more than eight months.
Preservatives: Some additives in sliced cheese stop it from sticking together. It prevents the cheese from melting together. The buttery oil melts slightly like butter when you take out sliced cheese from the fridge. And the shredded melts into each other lightly. In grated cheese, there is some air in the bag. Sliced cheese sticks to the bag. The block cheese does not contain any preservatives or chemicals. It will have a fresher taste and be the best healthier option for you.
Benefits of Sliced cheese: The advantage of sliced cheese is that it saves your time and is less messy and clean up.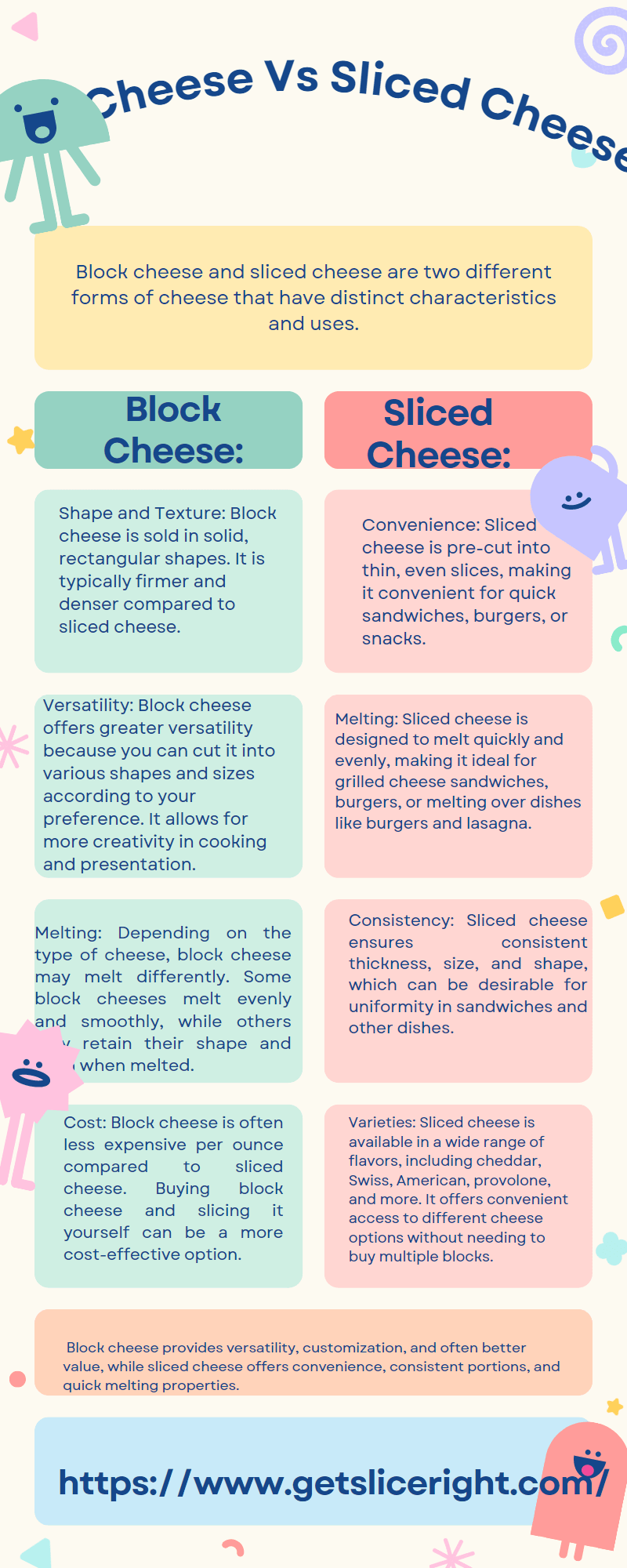 Block and sliced cheese are both available and used in different recopies. Block cheese is used for topping, and sliced cheese is used under sandwiches and burgers.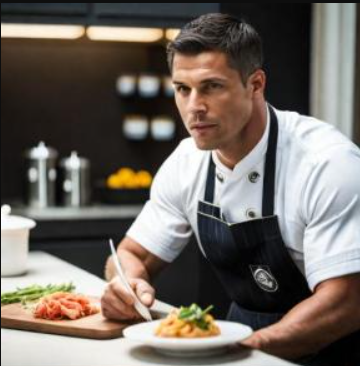 John Hebdon is a food enthusiast, passionate chef, and author of various articles and blog posts related to food and cooking. With a deep love for all things culinary, John's blog serves as a platform to share his extensive kitchen experiences with a broader audience.
In addition to his culinary expertise, John has a flair for writing and a natural ability to share his passion for food with others. His articles and blog posts are informative, engaging, and packed with practical tips for readers of all skill levels.
As a food enthusiast and writer, John is always on the lookout for new and exciting culinary experiences. Whether it's trying out a new restaurant, experimenting with a new recipe, or simply sharing a favorite dish with friends and family, John is always eager to explore and share the world of food with others.