Short answer:  To use the Pampered Chef Multi Grater and Slicer, secure it on a surface using the suction lever. Then, select your desired blade, attach it to the base, lock the top, and you're ready to grate or slice your ingredients.
Pampered Chef Multi Grater and Slicer, is a revolutionary kitchen tool designed to make your kitchen life easier and more efficient. This versatile tool, equipped with a coarse grater, fine grater, slicer, and ice chipper, is designed to ease your grating and slicing tasks, making food prep a breeze.
What Is The Pampered Chef Multi Grater And Slicer?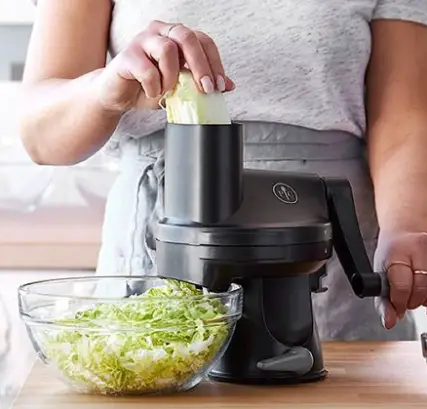 The Pampered Chef Multi Grater and Slicer is a multi-purpose kitchen tool designed to bring versatility and ease to your food preparation process. It comes with four different interchangeable blades – a coarse grater, a fine grater, a slicer, and an ice chipper. The different blades are stored in a couple of carry cases for safety and convenience. The multi-grater and slicer are easy to assemble and disassemble, making them user-friendly and straightforward to clean.
Why Is The Pampered Chef Multi Grater And Slicer Used?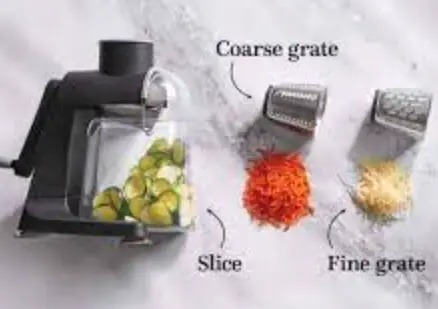 This tool is used to expedite and simplify various grating and slicing tasks in the kitchen. With the help of its four blades, you can effortlessly grate cheese, slice vegetables, and even chip ice. The versatility it offers can help cut down on the number of individual tools you might need in your kitchen. Additionally, it's designed with a suction cup to secure the tool firmly on the counter, promoting safety and stability while in use. Whether you're making a salad, prepping a cake, or getting ready for a summer party with icy drinks, the Pampered Chef Multi Grater and Slicer proves to be a handy kitchen assistant.
How To Use The Pampered Chef Multi-Grater And Slicer?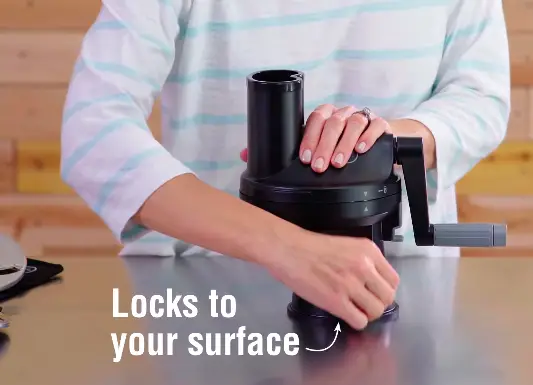 Step 1: Lock Your Surface Before you begin, make sure the device is securely locked onto the surface to prevent it from slipping or moving while in use. Do this by placing the device on your chosen surface and pulling down the lever on the side of the device. This action will activate a suction cup that firmly anchors the device onto the surface.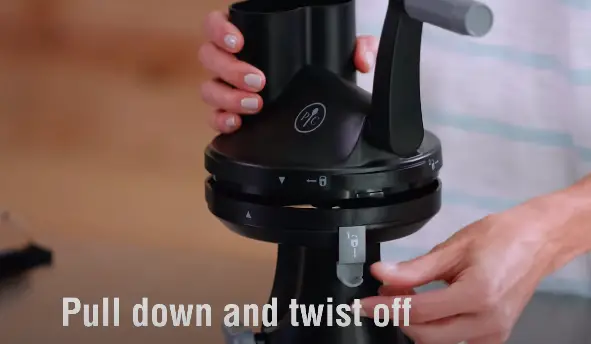 Step 2: Pull Down and Twist Off Next, you need to open the device to insert the blade. This can be done by pulling down on the lock at the back of the device and twisting off the top. This exposes the area where the blade will be inserted.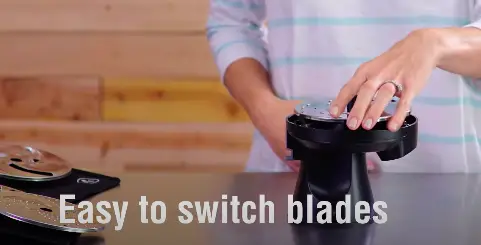 Step 3: Easy to Switch Blades Choose the blade you need for your task. This could be a grating blade for cheese, a slicing blade for vegetables, or an ice chipper for making crushed ice. The blades are easy to switch – you simply lift out the existing blade and place the new one onto the base.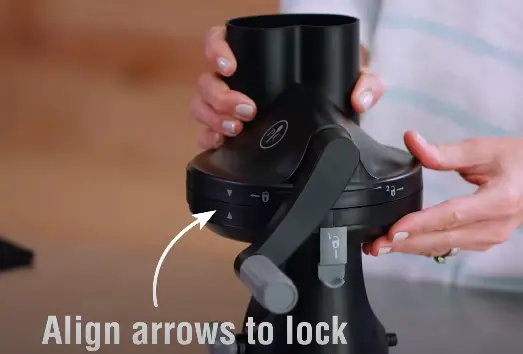 Step 4: Align Arrows to Lock Once the blade is securely positioned, it's time to reassemble the device. Take the top part of the device and place it onto the base. You'll see arrows on the top and bottom components of the device. Align these arrows, then twist the top part to lock it securely into place. Your Pampered Chef Multi Grater and Slicer are now ready to use.
Different Blades Of Pampered Chef Multi Grater And Slicer And Their Uses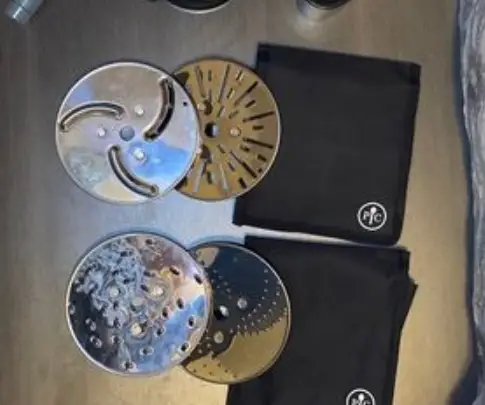 One of the unique aspects of the Pampered Chef Multi Grater and Slicer is the variety of blades it comes with. Each blade has a specific purpose and functionality, allowing you to execute a myriad of tasks effortlessly. Let's delve into the features and uses of each blade: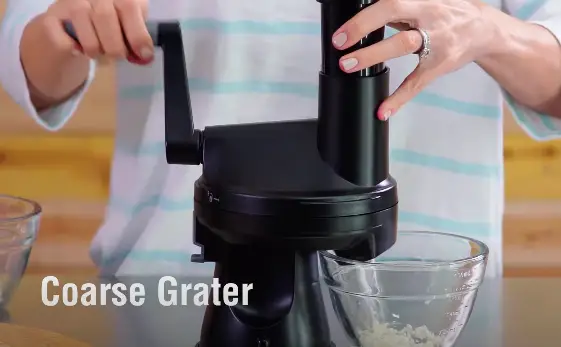 Coarse Grater: This blade is designed for tasks that require a bit of texture and roughness. If you're planning to whip up some delicious carrot cake muffins, the coarse grater blade will grate your carrots just right, providing the necessary texture. Similarly, it's the go-to blade when you want to add a generous helping of cheese to your homemade pizza.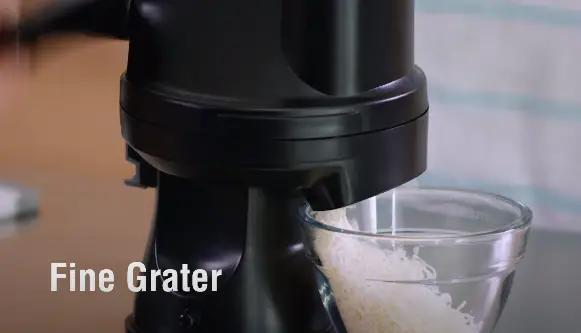 Fine Grater:  As the name suggests, this blade comes in handy when you need finely grated ingredients. Think Parmesan cheese on your pasta or fresh lemon zest in your lemon bars. The fine grater offers you the level of precision required to elevate your dishes subtly.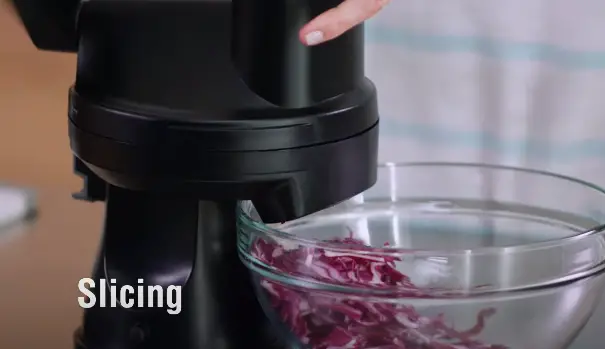 Slicing Blade: The slicing blade is the unsung hero in the bunch. When you need evenly sliced vegetables, this blade steps up to the plate. Whether it's crisp cucumbers for your salad, juicy tomatoes for your sandwich, or colorful peppers for your stir-fry, the slicing blade ensures every slice is as perfect as the next.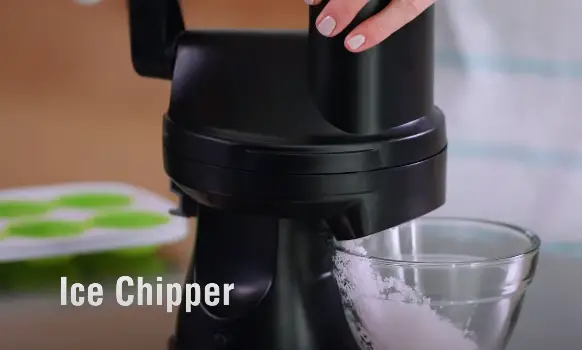 Ice Chipper: This blade is a lifesaver during those hot summer months when all you want is a refreshing, cold drink. The ice chipper crushes ice efficiently, helping you create icy snow cones for the kids or chilled cocktails for adults.
Each blade in the Pampered Chef Multi Grater and Slicer comes with its own unique advantages, making it a versatile tool in your kitchen. By understanding the function of each blade, you can make the most out of this innovative tool, taking your cooking and baking game to the next level.
How To Clean The Pampered Chef Multi-Grater And Slicer?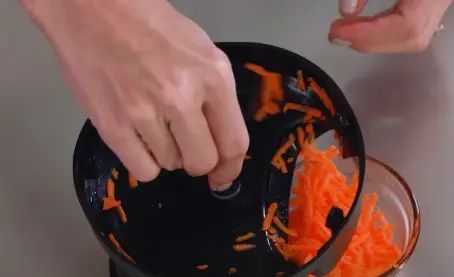 Cleaning your Pampered Chef Multi Grater and Slicer is a straightforward process that ensures your device stays clean and safe for continuous use. Here's how to go about it:
Step 1: Disassemble the Device: After use, unlock and twist off the top of the device. Remove the blade you used from the base.
Step 2: Wash the Components: Use warm, soapy water to wash each component. You can use a soft dishcloth or sponge to gently scrub the components. Be extra cautious when handling the blades as they are sharp.
Step 3: Rinse and Dry: After washing, rinse each component thoroughly under warm water. Then, dry each piece thoroughly. Avoid leaving any components wet as this can lead to mildew or rust.
Step 4: Reassemble the Device: Once all the components are dry, reassemble the device. Store it in a safe place where it's ready for your next cooking adventure.
Please note, it is always important to refer to the manufacturer's instructions regarding the care and cleaning of your kitchen tools. Some parts of the Pampered Chef Multi Grater and Slicer might be dishwasher safe, while others may require hand washing.
FAQs
Can the Pampered Chef mandoline dice?
No, the Pampered Chef mandoline is primarily designed to slice and julienne vegetables and fruits, not dice them.
Can a mandoline cut fries?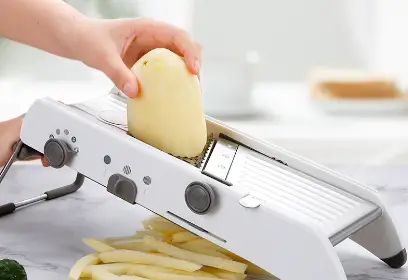 Yes, a mandoline can certainly cut fries. Most mandolines come with attachments or settings that allow you to cut food into the perfect thickness for fries.
Is the Pampered Chef Quick Slice dishwasher safe?
Yes, the Pampered Chef Quick Slice is dishwasher safe. However, it's always a good idea to check the specific cleaning instructions that come with your particular model to ensure its longevity.
Is the Pampered Chef Multi Grater and Slicer dishwasher safe?
The Pampered Chef Multi Grater and Slicer are not entirely dishwasher safe. While the grating and slicing blades can be placed in the dishwasher, the main body of the tool (which includes the suction base and turning handle) should be hand washed to preserve its functionality.
Conclusion
Ease of use, secure operation, and multipurpose functionality make Pampered chef an essential tool for any kitchen, novice or expert. With the ability to seamlessly switch between grating and slicing tasks, it simplifies the process of food preparation and saves precious time. Whether it's preparing ingredients for a complex recipe or quickly fixing a salad, this device proves to be a trustworthy companion. All in all, it's a reliable, easy-to-use tool that offers functionality and convenience, making your culinary experience more enjoyable.
The Pampered Chef Multi Grater and Slicer is a versatile kitchen tool with four distinct blades for grating, slicing, and ice chipping.
Before using, lock the device onto a surface by pulling down the lever to engage the suction cup.
Choose the appropriate blade for your task, place it on the base, and lock the device.
The device comes with a coarse grater, fine grater, and slicer.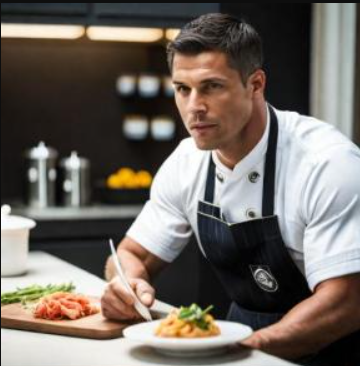 John Hebdon is a food enthusiast, passionate chef, and author of various articles and blog posts related to food and cooking. With a deep love for all things culinary, John's blog serves as a platform to share his extensive kitchen experiences with a broader audience.
In addition to his culinary expertise, John has a flair for writing and a natural ability to share his passion for food with others. His articles and blog posts are informative, engaging, and packed with practical tips for readers of all skill levels.
As a food enthusiast and writer, John is always on the lookout for new and exciting culinary experiences. Whether it's trying out a new restaurant, experimenting with a new recipe, or simply sharing a favorite dish with friends and family, John is always eager to explore and share the world of food with others.