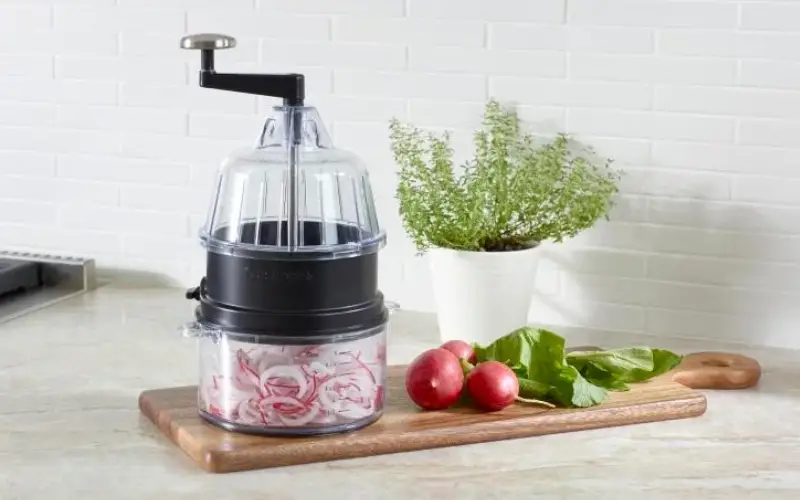 Short answer: Yes, you can spiralize or make spiral slices of vegetables using certain models of Cuisinart food processors that come with a spiralizing disc or blade.
Yes, The Cuisinart Food Spiralizer is your one-stop solution for creating enticing and healthy meals. Whether you fancy a zucchini noodle stir-fry or a gorgeous beetroot salad, the Cuisinart Spiralizer has got you covered. Spiralizing vegetables is a fantastic way to introduce more fresh produce into your meals, replacing traditional pasta with healthier, low-carb vegetable "noodles." Spiral-sliced vegetables are not just nutritious, but they also bring a fun twist to your dishes, adding a new dimension of texture and presentation. While there are specific tools designed for spiralizing, like spiralizer machines and handheld spiralizers, certain models of Cuisinart Food Processors can also accomplish this task effectively with the right attachments.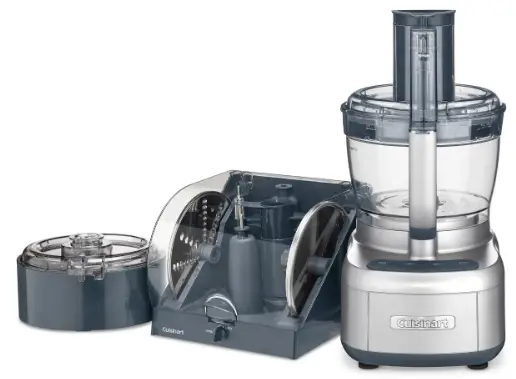 The Cuisinart Spiralizer is a fantastic tool that allows you to easily transform a wide variety of fruits and vegetables into beautiful, nutritious spiralized slices or "noodles. This innovative device helps you create healthy, visually appealing meals in a matter of minutes. Equipped with specialized cutting discs or blades, the Cuisinart Spiralizer can produce thin spaghetti-like strands, thicker spiral cuts, ribbon slices, and more. These options allow for a multitude of culinary applications, from creating low-carb alternatives to traditional pasta to enhancing salads to designing unique garnishes that elevate the presentation of your dishes.
Spiralizing With Cuisinart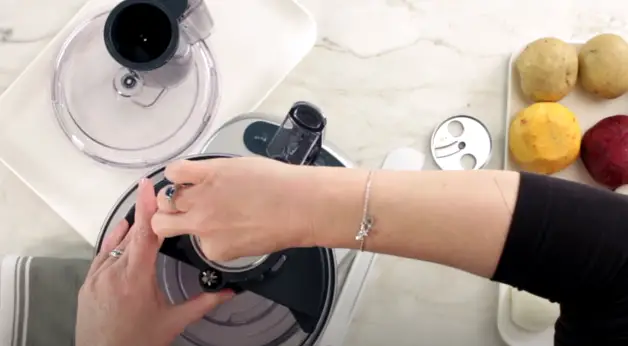 Step 1: Assemble the Spiralizer Start by assembling your spiralizer. Do this by inserting the stainless steel shaft into the hole of the protective cover. Turn the handle clockwise onto the steel shaft to tighten it.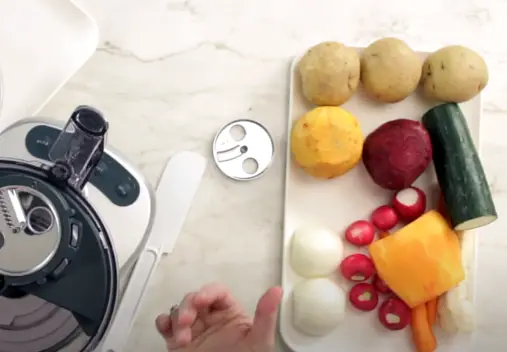 Step 2: Prepare Your Produce Ensure your vegetables or fruits are of an appropriate size for the spiralizer. They should be between 1 and 4 inches in diameter and no more than 3.5 inches in length. Cut the top and bottom ends of the food straight and flat so they can be fastened securely in the spiralizer.
Step 3: Secure the Food Place the food on the center pin of the spiralizer. Then secure it with the spiked food-holding disks. As you turn the protective cover clockwise, the teeth of the holder will grip the food. Lock the cover in place once the food is secure.
Step 4: Adjust the Blades Adjust the blades for the cut you desire. The ribbon blade should always be in the open position for both julienne and ribbon cuts. For ribbon slicing, close the julienne blade and open only the ribbon blade by turning the dial. To cut thin julienne, turn the blade clockwise, leaving the ribbon blade in the open position. For thick julienne, turn the blade counterclockwise, again leaving the ribbon blade open.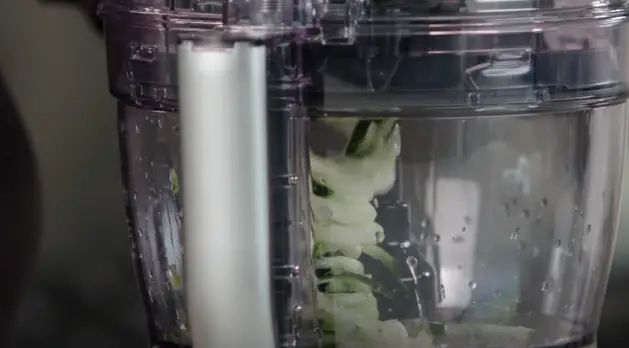 Step 5: Spiralize Your Food Finally, spiralize your food. Apply light and even pressure as you turn the spiralizer clockwise. After spiralizing, remember to turn the blades back to the safety lock position.
Cuisinart PrepExpress Slicer, Shredder, Spiralizer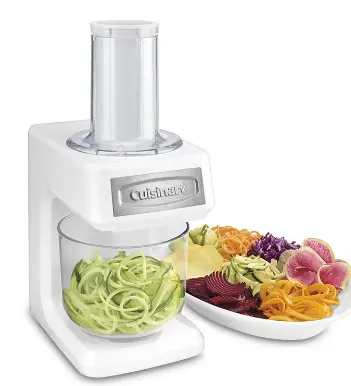 The PrepExpress is another great Cuisinart product that goes beyond spiralizing, offering you the ability to slice and shred too! With this all-in-one gadget, you can unlock the culinary potential of your favorite fruits and vegetables.
The Amazing Pro 8 Spiralizer
There is also the option of the Amazing Pro 8 Spiralizer, a standalone gadget. This is perfect for those who need a handy and cost-effective solution for creating beautiful vegetable spirals. It's super simple to use, requires little setup, and the results are as rewarding as they get.
Can I spiral slice all types of vegetables with a Cuisinart?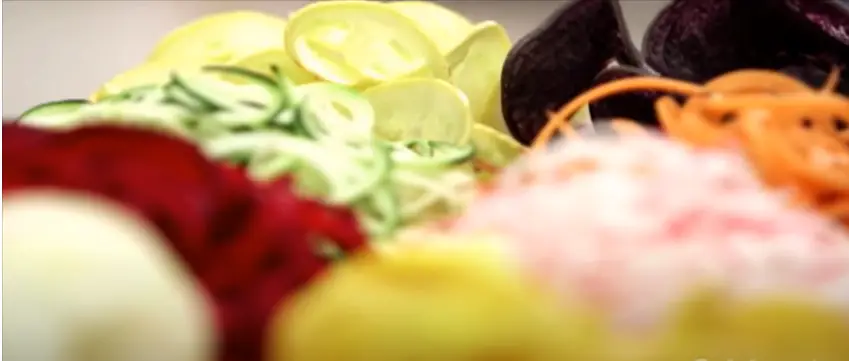 Most vegetables that fit the size guidelines can be spiralized using a Cuisinart.
How do I clean my Cuisinart Spiralizer?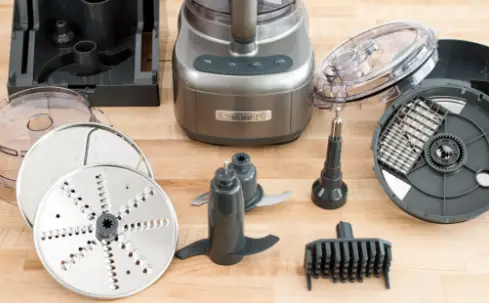 Most parts of the Cuisinart Spiralizer are dishwasher safe. Remember to refer to your user manual for specific cleaning instructions.
Is the Amazing Pro 8 Spiralizer as effective as a Cuisinart Spiralizer?
While both products have their unique features, both are effective for creating vegetable spirals.
Cuisinart offers various innovative tools to spiralize vegetables, making it easy and fun to incorporate more fruits and veggies into your diet. Whether you choose the Food Spiralizer, the PrepExpress Slicer, Shredder, Spiralizer, or even a standalone gadget like the Amazing Pro 8 Spiralizer, you can create beautiful, healthy, and delectable meals with minimal effort. These tools not only offer variety in your meal preparation but also inspire you to explore new culinary possibilities. Indeed, Cuisinart's products embody the perfect blend of simplicity, versatility, and safety in kitchen appliances, making them essential tools for both seasoned chefs and cooking enthusiasts.
Spiral slicing vegetables is quick and easy with Cuisinart Spiralizers.
The PrepExpress offers even more functionality, with slicing and shredding options.
The Amazing Pro 8 Spiralizer is an excellent, budget-friendly alternative for spiralizing.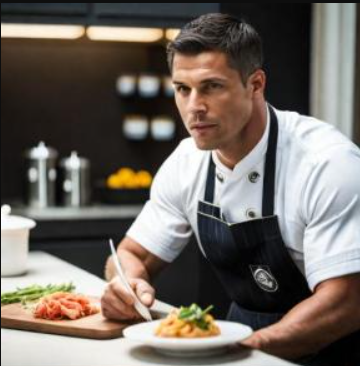 John Hebdon is a food enthusiast, passionate chef, and author of various articles and blog posts related to food and cooking. With a deep love for all things culinary, John's blog serves as a platform to share his extensive kitchen experiences with a broader audience.
In addition to his culinary expertise, John has a flair for writing and a natural ability to share his passion for food with others. His articles and blog posts are informative, engaging, and packed with practical tips for readers of all skill levels.
As a food enthusiast and writer, John is always on the lookout for new and exciting culinary experiences. Whether it's trying out a new restaurant, experimenting with a new recipe, or simply sharing a favorite dish with friends and family, John is always eager to explore and share the world of food with others.