Starting your deli can be an exciting and rewarding business venture. It requires a lot of planning and hard work, but with the proper management, you can create a successful deli that will provide customers with delicious meals for years. You must know all the important aspects of starting your own deli business, including essential steps like deciding on a menu, finding the right location, managing finances and employees, and marketing your business. With this knowledge, you'll be well-prepared to launch your deli confidently.
What Should You Do Before Starting Your Deli?
>
Choose a Deli Format: The important step in starting a deli is deciding what business format you want to operate. Do you want to open a traditional sandwich shop, a specialty market, or a full-service restaurant? Consider your local market and the types of customers that will frequent your shop before making this decision.
Write your Deli Business Plan: Create a comprehensive business plan. A good business plan should include information on your target market, financial projections, marketing strategies, operational goals and objectives, staffing needs, and more.

Deli Restaurant Business Plan

Find the Right Location for Your Deli: Where you set up your deli is an important decision and will have a major impact on the success of your business. Look for locations with good foot traffic, ample parking, and easy access from nearby roads. Consider proximity to other businesses that could be potential customers, such as office buildings and corporate parks. Also, consider whether you can establish a loyal customer base. If you're targeting a particular demographic, ensure your location will attract them.

Finding Right Location For Deli

Obtain the Necessary Food Sales and Business Licenses and Permits: Before opening your deli, you must obtain the necessary food sales and business licenses and permits. These may vary from state to state, so it's best to check with your local authorities to determine what is required in your area. The most common documents needed include a license or permit for selling food, alcohol (if applicable), a business license, and health department certification. Register your business with the IRS for an Employer Identification Number (EIN).

Licenses And Permits You Need

Collect the Necessary Restaurant Tax, DBA, and EIN Information for your Deli: Before you can open and manage a Deli, several steps must be taken to make sure your business complies with federal and state regulations. You will need to obtain the necessary tax identification numbers for your deli — this includes a restaurant tax ID number (or sales tax permit), as well as a DBA (doing business as) or fictitious name registration, and an Employer Identification Number (EIN).
Design your Deli Branding and Marketing Strategy: Creating a brand for your deli is essential to standing out. This will help differentiate your business, create customer loyalty, and increase sales. A few steps to consider when creating a branding strategy include: establishing your target market, determining the style and message of your brand, and researching the industry's current trends.
Determine your Deli Finances, Operating Expenses, and Sales Forecasts: Before launching your deli, you must plan your finances and understand where your money is going. Assess what kind of capital you need to start the business. This includes any loans or investment funds secured before opening day.
Create your Deli Menu: Your deli menu should reflect the cuisine you are providing. Consider what customers want, such as traditional sandwiches, salads, soups, and breakfast items. Consider adding specialty items that will make your deli stand out from the competition. Once you have come up with a menu that you think is attractive to customers and cost-effective for you, make sure it is printed and available in the restaurant and online.

Deli Menu

Purchase and Track Your Restaurant Inventory: When setting up your deli, you'll need to invest in a variety of items like fresh produce, meats and cheeses, sauces and condiments, bread and wraps, equipment for slicing and prepping food, platters for displaying food items, trays for customers to carry their orders with them, and other necessary supplies. Keeping accurate track of your inventory is also important, as it will help you predict how many items you need to purchase to stay stocked. If you plan on offering catering services, you may also want to invest in chafing dishes and other large platters to present food at larger events.
Buy a Deli Point of Sale System: To run a successful deli, you must invest in a good point of sale (POS) system. This will enable your staff to take and process orders quickly, accurately track inventory, and promptly ensure customers get what they pay for. A good POS system also offers features like loyalty rewards programs and customer analytics so you can better understand your customers and their purchasing habits.

Deli Point Of Sale System

Hire your Deli Team and Management: Hiring the right team is essential to running an effective deli. You need hard-working employees who can provide excellent customer service and knowledgeable staff who understand your menu offerings and how to serve customers best. Finding experienced managers who can delegate tasks, manage inventory, and keep the deli running efficiently is also important.

Deli Team And Management
Additional Tips For Running A Successful Deli
Maintain High Standards of Food Safety and Hygiene: Prioritize food safety and hygiene to protect your customers and maintain a strong reputation. Train your staff on proper food handling techniques, regularly clean and sanitize your workspace, and adhere to all health department regulations.
Offer Excellent Customer Service: Exceptional customer service builds customer loyalty and encourages repeat business. Train your staff to be attentive, courteous, and knowledgeable about your products. Encourage feedback and address customer concerns promptly.
Monitor and Adapt to Consumer Trends: Stay informed about consumer trends and preferences, and adjust your offerings accordingly. For example, consider offering plant-based options or incorporating eco-friendly practices to cater to a broader customer base.
Network with Other Business Owners: Connect with local business owners and participate in community events to build relationships, share insights, and learn from each other. Networking can lead to valuable partnerships and opportunities for collaboration.
Continuously Analyze and Optimize Your Business: Regularly review your deli's performance to identify areas for improvement. Use data-driven insights to make informed decisions about menu adjustments, pricing, marketing strategies, and other aspects of your business.
How much does it cost to start a deli?
The cost of starting a deli varies depending on location, size, and equipment. Initial costs can range from $50,000 to $200,000 or more.
How can I differentiate my deli from competitors?
Differentiate your deli by offering unique menu items, exceptional customer service, and a memorable brand. Stay informed about industry trends and continuously refine your offerings to meet changing customer preferences.
Do I need any specific qualifications to open a deli?
While formal qualifications are not mandatory, having experience in the food service industry and a strong understanding of food safety practices is highly beneficial. You may also need to obtain various licenses and permits depending on your location.
How do I determine the best pricing strategy for my deli?
Consider ingredients costs, labor expenses, and competitor pricing when determining your pricing strategy. Aim to offer competitive prices while maintaining profitability.
What are some effective marketing strategies for a deli?
Effective marketing strategies for a deli include online marketing through social media and websites, local advertising, and partnerships with other local businesses. Regularly engage with your customers and encourage them to leave reviews to boost your online reputation.
Starting and running a successful deli business requires a combination of passion, planning, and persistence. By conducting thorough market research, creating a strong brand, maintaining high standards of food safety, and offering excellent customer service, you can set your deli apart from competitors and establish a loyal customer base. Continuously monitor and adapt to consumer trends, manage your finances effectively, and network with other business owners to learn from their experiences and grow your business. Dedication and hard work can build a thriving deli business that brings joy and satisfaction to your customers and yourself.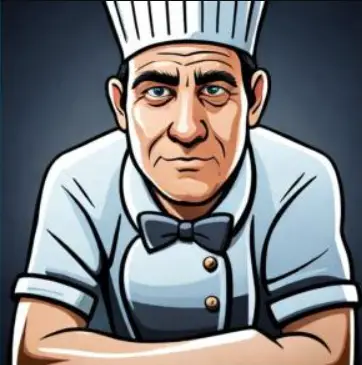 Mario Batali is a renowned author, food enthusiast, and passionate chef who has dedicated his life to exploring the world of culinary arts. With a love for sharing his knowledge and experiences, Mario has become a prominent figure in the food blogging community, inspiring countless readers with his creativity and expertise.
In addition to his culinary prowess, Mario Batali is also a talented writer with a flair for engaging storytelling. He launched his own food blog to share his recipes, cooking tips, and personal experiences in the kitchen. Over time, Mario's blog gained a loyal following of food enthusiasts who appreciate his unique approach to cooking and his dedication to using only the finest ingredients.
Mario Batali's passion for food and his commitment to sharing his knowledge with others have made him a true inspiration in the world of culinary arts. Through his blog, cookbooks, and public appearances, Mario continues to spread his love of food and the joy of cooking with his ever-growing fanbase.