A meat slicer is a slicing stool used in butcher shops, restaurants, and homes to slice meat thinly. Cheeses, vegetables, and other food items can also be sliced on them. When we compare it to a simple knife, it requires less time and effort, and also it does not change the texture of the food. Meat slicers are of two types manual meat slicers and automatic meat slicers.
Working of Meat Slicer according to Types
Manual meat slicers work manually without electricity. They are easy to clean and use. You can cut fresh meat, frozen meat, and even cooked meat. From paper-thin to extra-thick, meat slices can be cut using it. In manual slicers, the blades turn more slowly. There is less friction, so less heat will affect the taste of slices.The slicing process is very easy.
Fix the knob according to your desired thickness, put meat on the surface, hold the meat with some paper towel, and start slicing. The meat will be sliced in no time.

Slice meat with Manual Meat Slicer
Firstly make sure that all the safety guards are in place.
Then pull carriage towards you, place meat in carriage and lock.
Now select slice thickness and turn on the power.
Push only using the handles to ensure your hands do not go near the blade.
The machine will start slicing the meat.
When the whole meat is sliced, turn off the power and wait for the blade to stop.

Slice meat with Electric Meat Slicer
How to Avoid Meat from Sticking to the Slicer?
During slicing, meat usually sticks on the surface of a slicer. This is because it's high in protein but low in fat. It sticks on the surface without much fat between the surface and the meat. To keep meat from sticking, wipe your slicer with vegetable oil before slicing to make the slicer smooth.
For maintenance of the slicer, you must clean and sharpen blades regularly. Otherwise, blades will become too dull and hard to maintain. After sharpening, pour some drops of oil for lubrication. Do not try to slice bones, as it can cause damage to your slicer. Do not wash any part of the slicer in the dishwasher because the hard detergents are not suitable for these types of appliances.
Always wear safety gloves before using them.
Make sure you can see your both hands as well as the cutting blades.
Unplug the electric slicer before cleaning.
Keep your hands away from the edges of blades.
Since the machine contains electric components, you should never submerge it in water.
Never use the machine to cut cooked meat after cutting raw meat.
Meat Slicer Working (Video)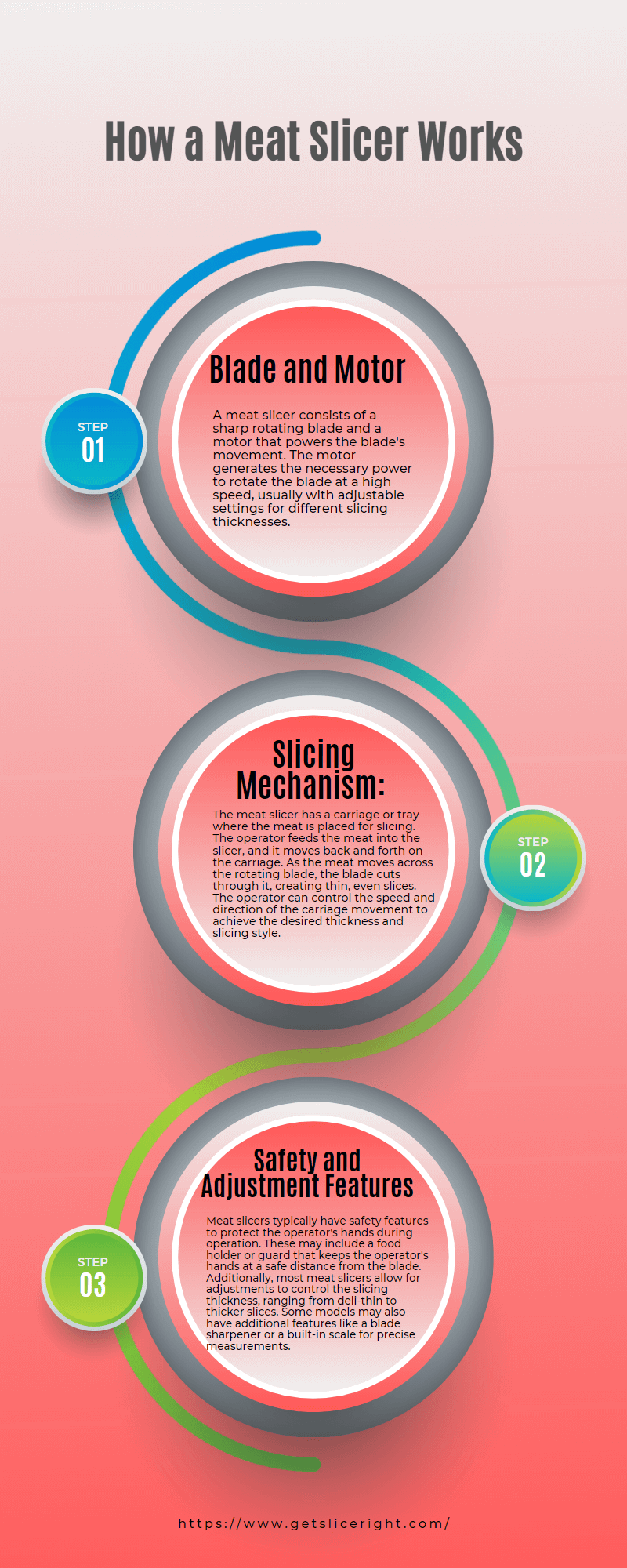 The meat slicer is easy to use and handle. It requires less time and reduces preparing time for cooking meat. You can keep the meat away from sticking by lubrication by pouring oil drops on it. Following the safety rules, you can get your desired thin slices.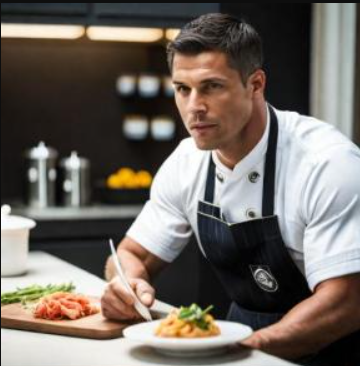 John Hebdon is a food enthusiast, passionate chef, and author of various articles and blog posts related to food and cooking. With a deep love for all things culinary, John's blog serves as a platform to share his extensive kitchen experiences with a broader audience.
In addition to his culinary expertise, John has a flair for writing and a natural ability to share his passion for food with others. His articles and blog posts are informative, engaging, and packed with practical tips for readers of all skill levels.
As a food enthusiast and writer, John is always on the lookout for new and exciting culinary experiences. Whether it's trying out a new restaurant, experimenting with a new recipe, or simply sharing a favorite dish with friends and family, John is always eager to explore and share the world of food with others.