Cutting onions is a fundamental thing for cooking. They are full of health benefits and prevent us from several diseases and maintain our health. You can cut onions in several different knife cuts. Onions are used in raw form for salads and garnishing. You can cut onions according to the meal you are going to prepare. Slices, dice, rings, and strips are the cuts and shapes of onions.
Different Types Of Onions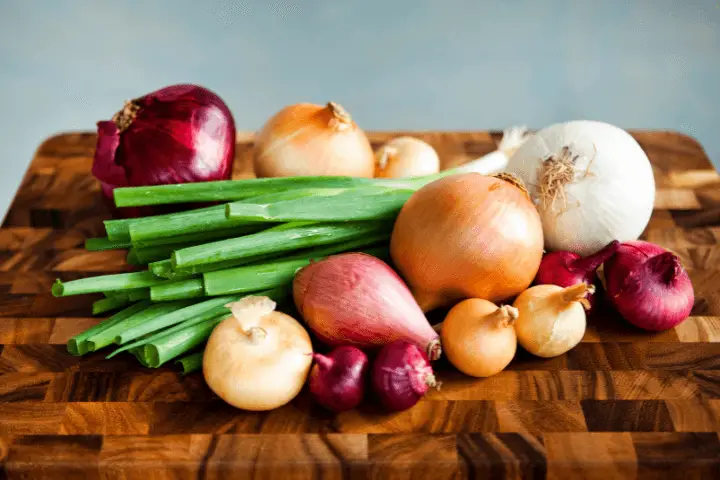 Onions are different in color, size, and shape. Onions can be white, red or purple, and yellow. Their taste is also different; some are sweet and juicy, and others are bitter and dry. Green or raw onions are liked and used widely for preparing Chinese and Mexican dishes. You can use red onions for salads and sandwiches. White onions can be used for salads, but they are less in taste than red onions.
Different Ways To Cut Onions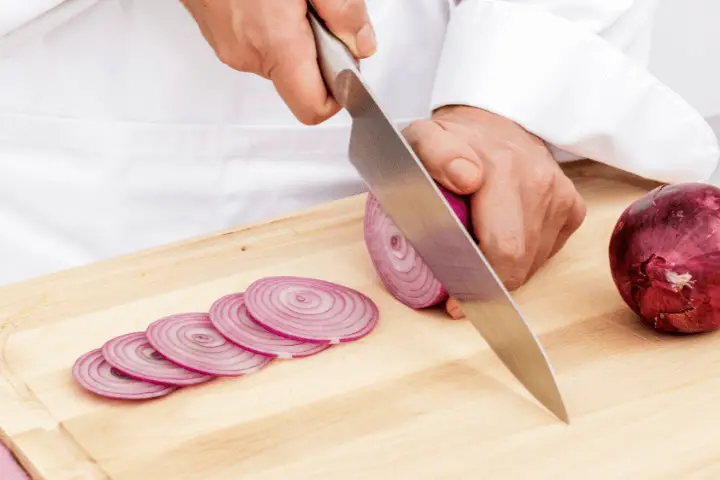 Slicing is a simple cutting of onion are other vegetables. Slices can be made in length, or you can cut them widely. Typically vegetables are cut vertically.
Step 1: Slice off both onions ends and remove the outer peel. Peel the first layer of onion for the best taste. Set onion on cutting board.
Step 2: Put flat cut side of onion on cutting board. Hold the knife with your fingertips.
Step 3: Make slices in the same direction and complete cutting.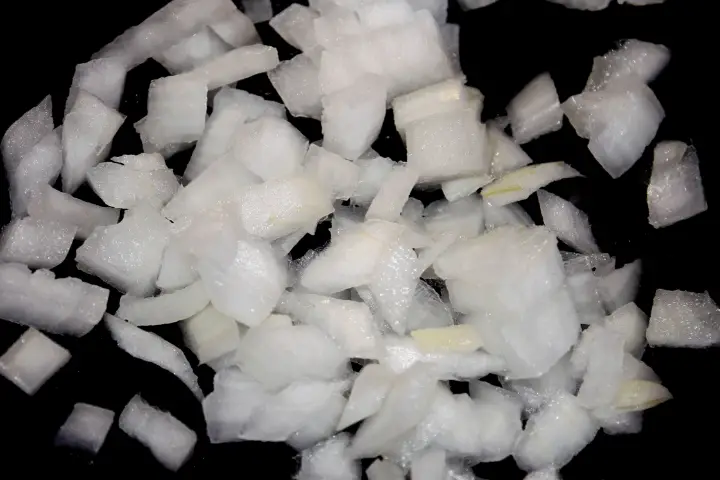 Dicing means cutting the food into small cubes. Dice are small, equal, and neat cubes of vegetables or other food items. Dice can be small (1/4 inch), medium (1/2inch), or large (3/4 inch). Small dice are used for topping and large for salads and soups.
Step 1: Peel the onion and cut it in half; leave the root to help hold the onion together. Remove it at the end.
Step 2: Make significant horizontal cuts, then cut the onion vertically.
Step 3: Now remove the root using a slicing motion, and fine dice slices will be created.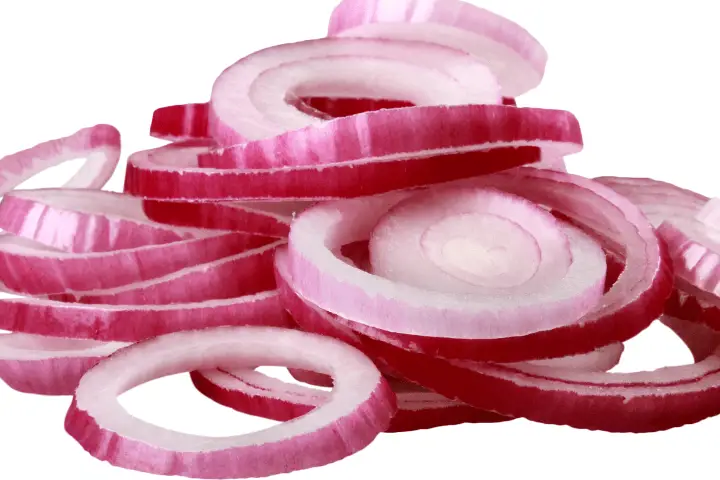 Rings mean slicing whole onion in a round shape without cutting it in half. This cut is best to make homemade rings for salads. Rings can be used in salads to garnish the dish with onion rings. If cut thinly and correctly, rings look beautiful and can make food more attractive.
Step 1: Remove both ends of the onion and peel the skin.
Step 2: Start slicing, cut through onion make thin rings. Cut in the same direction.
Step 3: When slicing is completed, separate all the layers of the rings.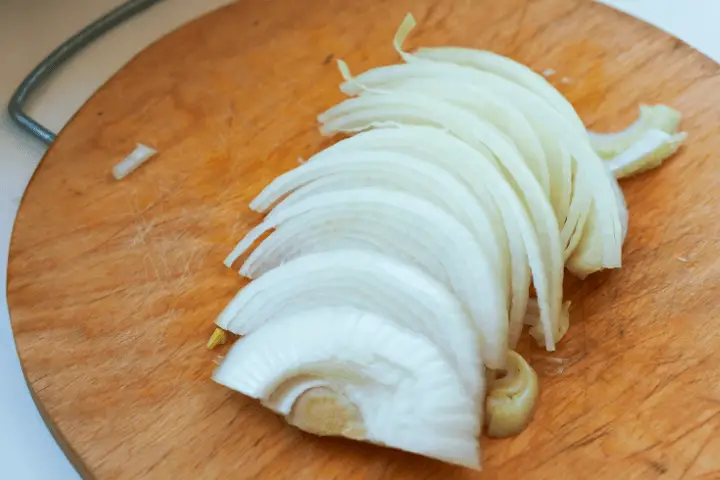 Strip onions are used for making fajitas, kebabs, and for frying. You can make strips with a sharp chef knife.
Step 1: Cut both ends of the onion and remove the peel. Take the knife and cut the onion from the middle.
Step 2: Cut the slices from one side to the other.
Step 3: Separate layers with a hand.
How To Cut Onions Without Crying/tears?
Often we avoid cutting onions and dislike it due to the chemical release from onions. This chemical irritates the eyes and makes the cutting process difficult.
Onion cutting (How to Video)
Tips
Peel and place onions in the freezer for fifteen to twenty minutes. You can fill a bowl with cold water and then dip onions in that water. When onions become cold, the amount of releasing chemicals will decrease.
Cut the onions near a fan because the air will circulate and keep you away from tears.
Slice the onions more quickly.
Cut one-third diameter of the onion from the root side, containing all the gas.
Wear glasses to avoid tears.
Conclusion
Onions are widely cultivated and used vegetables. Every dish starts with the use of onion and remains incomplete without it. There are different ways to cut onions. You can cut in specific sizes for your dishes.