Direct Answer: To fix the crooked wires of your Pampered Chef egg slicer, you'll need to unscrew the slicer, straighten the wires carefully, and then reassemble it.
An egg slicer is a wonderful kitchen tool that allows us to achieve consistent, thin slices of egg with minimal effort. However, like any tool, it can encounter its share of issues. One of the most common problems users face is dealing with crooked wires, which can affect the device's ability to slice evenly. But there's no need to discard your slicer if you encounter this issue. In fact, many egg slicers, including the highly popular Pampered Chef models, can be easily fixed at home with a bit of care and attention. Understanding how to straighten those wires is a simple yet effective skill that can prolong the life of your device and ensure you're always ready for your next culinary creation.
What Is A Pampered Chef Egg Slicer?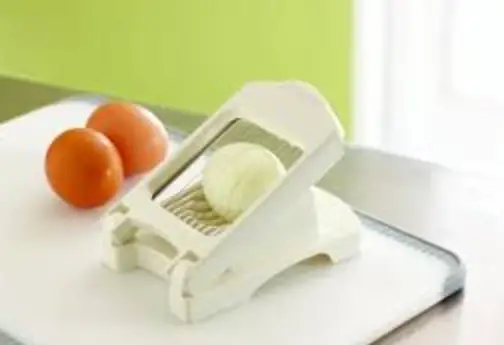 The Pampered Chef Egg Slicer is a practical kitchen tool designed to produce consistent, thin slices of hard-boiled eggs quickly and effortlessly. Manufactured by the renowned Pampered Chef brand, known for its high-quality kitchenware, this slicer is a favorite among cooking enthusiasts and professional chefs alike.
The slicer features a compact and ergonomic design, usually composed of a base and a hinged top section. The top section incorporates a series of fine, tensioned wires spaced evenly apart. When the slicer is closed, these wires pass through the egg placed on the base, creating uniform slices ideal for salads, sandwiches, and many other dishes.
Why Do The Wires Of A Pampered Chef Egg Slicer Become Crooked?
There could be several reasons why the wires on a Pampered Chef egg slicer might become crooked:
Regular Use: Over time and with regular use, the wires can start to bend or become misaligned due to the pressure applied when slicing eggs.
Forceful Usage: If the slicer is used with excessive force, the wires can become bent or twisted. This could happen if a particularly hard object, like a partially frozen egg or a different kind of food, is forced into the slicer.
Improper Storage: The wires may get bent if the slicer is stored improperly, such as in a crowded drawer where it gets knocked around by other utensils.
Accidental Damage: Accidents happen. If the slicer is dropped or mishandled, the impact can result in the wires becoming crooked or misaligned.
Poor Quality Control: In some rare cases, the slicer might have been manufactured with crooked wires due to oversight or lack of quality control during production.
Lack of Maintenance: Not cleaning the slicer properly after each use can lead to residue build-up, which can slowly cause the wires to bend or become misshaped over time.
Understanding these causes can help prevent future damage and prolong the lifespan of your egg slicer.
How To Fix Pampered Chef Egg Slicer's Crooked Wires?
Step 1: Find a Suitable Work Station: Start by selecting a flat surface, like a table or a counter, where you'll be able to easily see all of the components of the egg slicer. Good lighting is also essential so you won't miss any parts or small screws during the disassembly and reassembly process.
Step 2: Unscrew the Slicer: Next, you'll need to unscrew the screws that are holding the slicer together. These are typically located on the underside of the slicer. A small Phillips head or flat-head screwdriver should be suitable for this task, depending on the type of screw used.
Step 3: Remove Washers and Bottom Piece: After the screws have been removed, you'll then need to remove the washers and the bottom piece of the slicer. It's important to remember their original placement or order, as this will make reassembly easier.
Step 4: Straighten the Slicing Wires:  Now, you can remove the slicing wires from their mounts. Care should be taken to not use too much force, as this could potentially break them. Once removed, you can then carefully straighten out each wire using a pair of needle-nose pliers or your fingers, depending on the stiffness of the wire.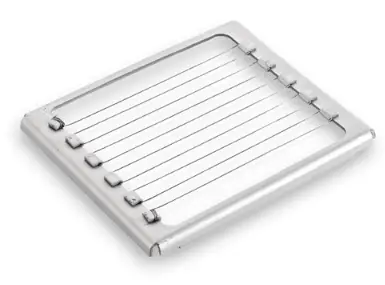 Step 5: Replace the Wires: With the wires straightened, you can then put them back into their mounts. You'll need to make sure each wire is properly aligned and set at the right tension, as this will ensure the slicer operates properly.
Step 6: Reassemble the Slicer: The final step is to reassemble the slicer. Start by placing the washers and the bottom piece back in their original positions. Once everything is in place and fitting together snuggly, you can then screw the bottom piece back on to complete the reassembly process.
With these simple steps, you can give your Pampered Chef egg slicer a new lease on life. Remember, maintenance is key. By regularly checking the condition of your kitchen gadgets and fixing issues promptly, you can prolong their life and save money in the long run.
Can I use my Pampered Chef egg slicer for other food items?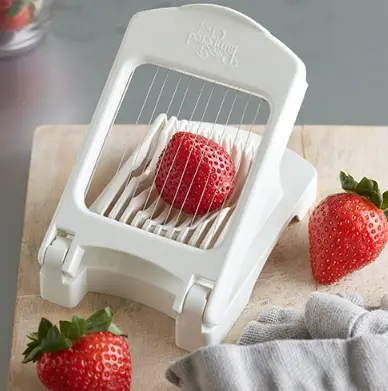 Yes, it is great for slicing strawberries, mushrooms, kiwis, and even bananas.
Is the Pampered Chef egg slicer dishwasher safe?
Yes, you can safely clean it in your dishwasher.
With these simple steps, you can give your Pampered Chef egg slicer a new lease on life. Remember, maintenance is key. By regularly checking the condition of your kitchen gadgets and fixing issues promptly, you can prolong their life and save money in the long run.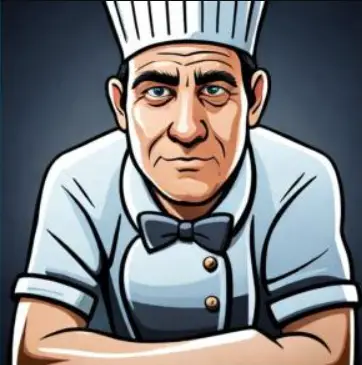 Mario Batali is a renowned author, food enthusiast, and passionate chef who has dedicated his life to exploring the world of culinary arts. With a love for sharing his knowledge and experiences, Mario has become a prominent figure in the food blogging community, inspiring countless readers with his creativity and expertise.
In addition to his culinary prowess, Mario Batali is also a talented writer with a flair for engaging storytelling. He launched his own food blog to share his recipes, cooking tips, and personal experiences in the kitchen. Over time, Mario's blog gained a loyal following of food enthusiasts who appreciate his unique approach to cooking and his dedication to using only the finest ingredients.
Mario Batali's passion for food and his commitment to sharing his knowledge with others have made him a true inspiration in the world of culinary arts. Through his blog, cookbooks, and public appearances, Mario continues to spread his love of food and the joy of cooking with his ever-growing fanbase.