Everyone loves watermelon, but no one loves the process of cutting watermelon. The Hard and rind surface made it challenging to cut watermelon easily. This issue can be solved with the help of a watermelon slicer, and you can get mess only inside of the slicer. You only need some practice; finally, you will get it to work correctly after consistent cutting.
Using A Watermelon Slicer:
Cutting watermelon with a knife can be a messy tedious task. The watermelon slicer is a handy tool to make the job easier and less messy. With this device, you can cut the watermelon in half. Also, you can cut and scoop out huge, slightly neat chunks. It is easy and effective.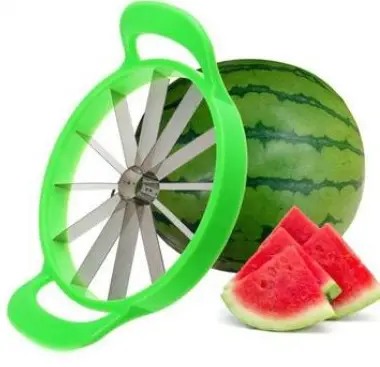 A watermelon slicer is a kitchen gadget, and you can cut an entire watermelon in less than two minutes. It is easy to operate and fun to use with small melons with large melons. The watermelon slicer cut parallel slices across the slicer. With a little practice, it will become easy for you.
Slicing Watermelons In Different Shapes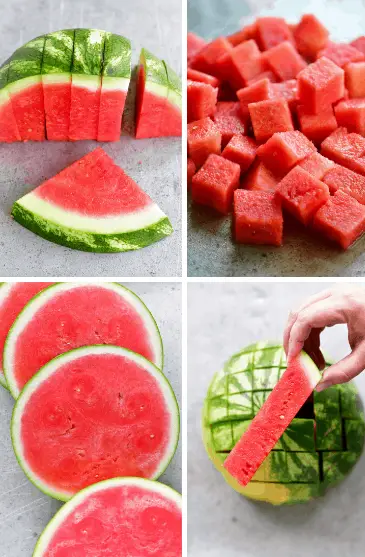 Watermelons take time and your energy to cut it. It takes some skills and practice to cut perfectly with a knife. But you need not worry if you do not have skills or have not cut watermelon before. Different watermelon slicers are now available to cut watermelon in your desired shape. You can cut in cubes and slices; wedges cut large pieces vertically, even in round shapes, with the help of these slicers. They are all manual, and you can use them without guidance or training
Watermelon wedge slicer and corer
Watermelon slicer tongs
Watermelon cube wheel
Windmill cutter slicer
Watermelon popsicle shape slicer
Types of Watermelon Slicers
When it comes to slicing watermelons, there are a few different options to choose from. Depending on what you have available, and what you prefer, one of these slicers might be a better fit for you. Here are the four most common types of watermelon slicers
A regular kitchen knife can do the trick if you're careful. Just cut off one end of the watermelon, then cut thin slices going around the fruit. This is probably the easiest option, but it can also be a bit messy and time consuming.

Slicing Watermelon With Knife

If you have a julienne peeler, that will work as well. Cut off one end of the watermelon like before, then use the julienne peeler to create thin strips of watermelon. It is a little bit more time consuming than the knife option, but it will definitely be easier to clean up.

Slicing With Julienne Peeler

If you have a mandoline slicer, that's even better! You can easily create super-thin slices of watermelon with this tool.
If you have a spiralizer, then this is the way to go. You can create perfectly even, thin slices of watermelon with this tool.
How To Use A Watermelon Slicer?
Step 1: Wash and clean the watermelon with risen water and let it dry for a few seconds.
Step 2: Stand the watermelon, then cut your watermelon in half vertically from the top center in two equal sizes.

Cut Watermelon In Half

Step 3: Determine cube thickness and pick any part of the watermelon.
Step 4: Push the slicer into the watermelon as deeply as possible. Rotate the slicer, and the cubes will come out of the slicer in the equal perfect size.

Push The Slicer Into The Watermelon

Step 5: Slice all the watermelon applying the same process. The cubes or ready to eat. Collect the cubes in any box, plate, or container.
Maintenance And Safety Tips Of Using A Watermelon Slicer
Clean and dry completely before storing.
Be sure to cut deep enough to see only the flesh.
Protect your hands from directly touching the blade of the watermelon slicer. They are sharp enough to cut your hands.
Wash hands thoroughly before slicing.
Do not drink water after eating watermelon.
Store the slices of watermelon in an air container box.
Always use a watermelon slicer on a stable surface.
Apply pressure to the watermelon slicer as you slice.
How do you use a watermelon slicer?
Just cut the watermelon in half and put a slicer through the watermelon, and the slices will be ready to eat for you.
Will this tool work with another type of melon?
No, it is only made to cut watermelon.
How to use a watermelon scoop?
Press down the scoop into the watermelon until the scoop comes out.
Can I freeze sliced watermelon?
Yes, you can freeze, but the texture will be altered.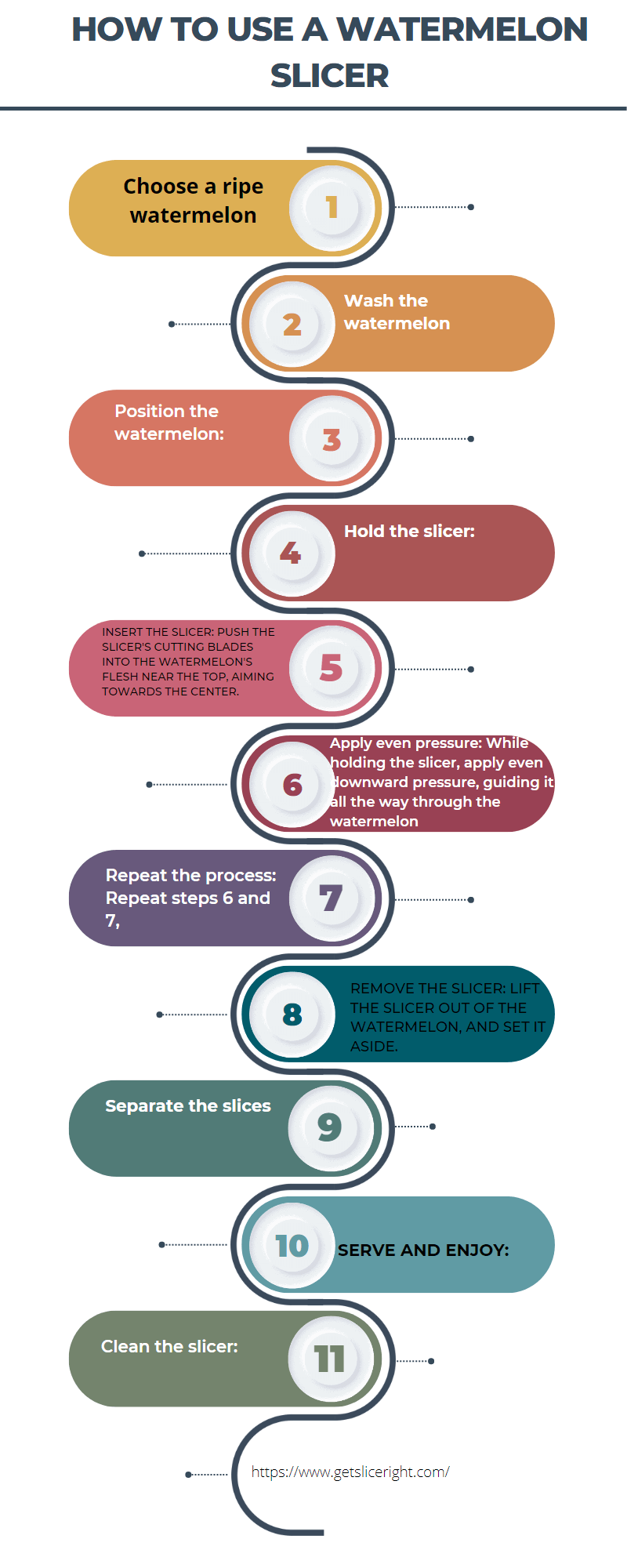 Using a watermelon slicer is a fast and effective way to cut up watermelon. It will give perfect slices every time. It makes the presentation very nice and attractive.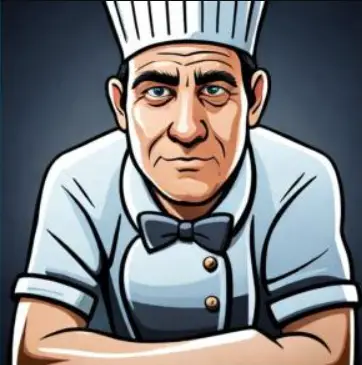 Mario Batali is a renowned author, food enthusiast, and passionate chef who has dedicated his life to exploring the world of culinary arts. With a love for sharing his knowledge and experiences, Mario has become a prominent figure in the food blogging community, inspiring countless readers with his creativity and expertise.
In addition to his culinary prowess, Mario Batali is also a talented writer with a flair for engaging storytelling. He launched his own food blog to share his recipes, cooking tips, and personal experiences in the kitchen. Over time, Mario's blog gained a loyal following of food enthusiasts who appreciate his unique approach to cooking and his dedication to using only the finest ingredients.
Mario Batali's passion for food and his commitment to sharing his knowledge with others have made him a true inspiration in the world of culinary arts. Through his blog, cookbooks, and public appearances, Mario continues to spread his love of food and the joy of cooking with his ever-growing fanbase.