Short answer: The Chef's Choice Food Slicer 632 is a versatile and high-quality kitchen tool that allows you to precisely slice meats, vegetables, bread, and cheese with ease.
Chef's Choice Food Slicer 632 is an incredible kitchen tool. It is for those who love fresh, homemade deli-style cuts. From meat and cheese to bread and vegetables, this slicer can handle it all. With its robust construction, unique tilt design, and safety features, it's an essential piece of equipment for home cooks and food enthusiasts alike.
Chef's Choice 632 VariTilt Food Slicer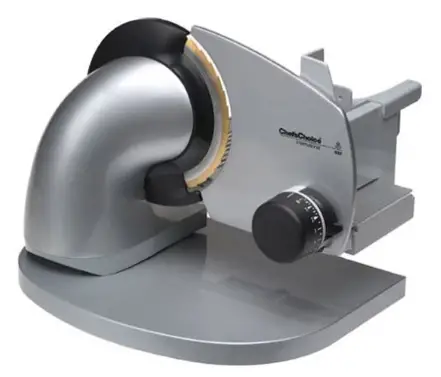 This impressive kitchen gadget is a standout among food slicers due to its unique tilt feature and other versatile capabilities. Able to slice not just meats but also bread, vegetables, and cheeses, it's a powerful all-rounder that's well worth the investment.
The Chef's Choice 632 operates upright for meats and cheeses, while the gravity-feed feature is perfect for vegetables and bread. Housed with a 7-inch surgical-stainless steel blade, it's both durable and efficient. The child-proof safety switch and 1-year limited warranty are cherries on top, assuring safety and trust.
High-performance slicer that delivers thin, even slices
Adjustable depth setting for customized slicing
Operates in an upright or tilted position for versatile slicing options
True gravity feed 30° incline for efficient slicing
Constructed with cast aluminum and stainless steel for durability
Powered by a 100W motor for robust operation
Equipped with a gear drive for reliability
7-inch diameter multi-purpose stainless steel blade for slicing a variety of foods.
Excellent in practical use, easily providing paper-thin slices ideal for sandwiches
Extremely useful safety features to protect hands during operation
The durable construction of stainless steel and cast aluminum ensures longevity
Requires minimal maintenance to keep it looking brand new.
Making Jerky With The Chef's Choice 632 Varitilt Food Slicer
Step 1: Set Chef's Choice 632 VariTilt Food Slicer thickness to about 3/8 of an inch for ideal jerky slices.
Step 2: Partially freeze the meat you're going to slice for about 6 to 8 hours before slicing. This helps in getting consistent slices.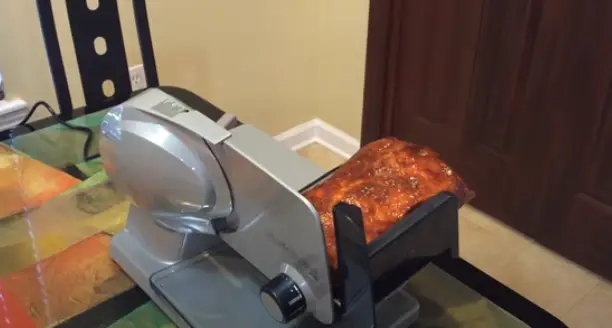 Step 3: Place the partially frozen meat on the slicer.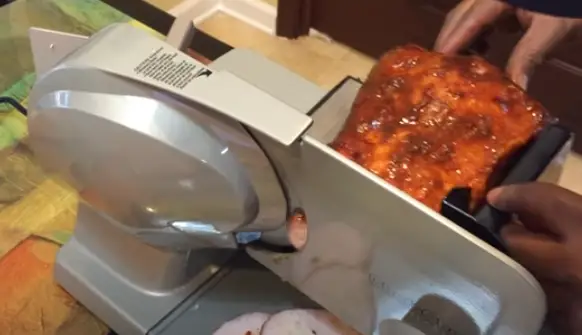 Step 4: Slice the meat using the slicer, and enjoy the process as the slicer smoothly cuts through the meat.
Step 5: Once the meat is sliced, you can move on to seasoning and dry it according to your preferred jerky recipe.
What makes the Chef's Choice 632 VariTilt Slicer unique?
Its ability to operate in both an upright or tilted position for versatile slicing options, plus its robust construction and safety features make it stand out.
Can I adjust the thickness of the slices with the Chef's Choice 632 VariTilt Food Slicer?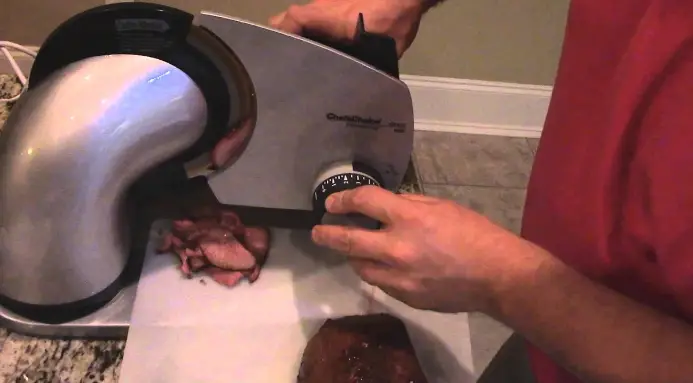 Yes, the slicer offers adjustable depth settings, allowing you to customize the thickness of your slices according to your preferences.
What Temperature Do You Slice Meat?
The ideal temperature for slicing steak is when the internal temperature of the meat is between 120-130 degrees Fahrenheit, while the exterior is between 125-140 degrees Fahrenheit. A probe thermometer can be used to accurately measure the internal temperature. However, avoid excessive cutting into the meat, as it could lead to the juices escaping from the fibers.
Is it better to slice meat hot or cold?
It's generally better to slice meat when it's cold. After cooking, allow the meat to cool down and then refrigerate it before slicing. This helps to firm up the meat, making it easier to cut into thin, even slices. Additionally, the cooling process allows the juices to redistribute throughout the meat, resulting in a moister and more flavorful outcome.
The Chef's Choice 632 VariTilt Food Slicer emerges as a culinary champion for home cooks. Its ability to effortlessly slice a variety of foods, including meats, vegetables, bread, and cheese, with precision is unparalleled. The ease it brings to food preparation makes it a priceless addition to your kitchen arsenal. The slicing possibilities are endless, redefining what is achievable in home cooking.
Chef's Choice 632 VariTilt Slicer offers versatile slicing options for meat, bread, vegetables, and cheese.
Its unique tilt feature and gravity feed provide efficient slicing capabilities.
Constructed of cast aluminum and stainless steel, it ensures durability and ease of cleaning.
Excellent for making jerky with the perfect thickness.
A worthy investment for every home chef aiming for healthier, better-quality food.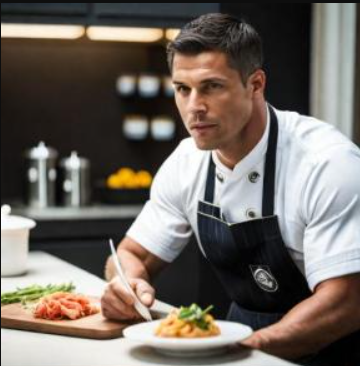 John Hebdon is a food enthusiast, passionate chef, and author of various articles and blog posts related to food and cooking. With a deep love for all things culinary, John's blog serves as a platform to share his extensive kitchen experiences with a broader audience.
In addition to his culinary expertise, John has a flair for writing and a natural ability to share his passion for food with others. His articles and blog posts are informative, engaging, and packed with practical tips for readers of all skill levels.
As a food enthusiast and writer, John is always on the lookout for new and exciting culinary experiences. Whether it's trying out a new restaurant, experimenting with a new recipe, or simply sharing a favorite dish with friends and family, John is always eager to explore and share the world of food with others.