Berkel 827-A Slicer: The Ultimate Guide to Sharpening and Operation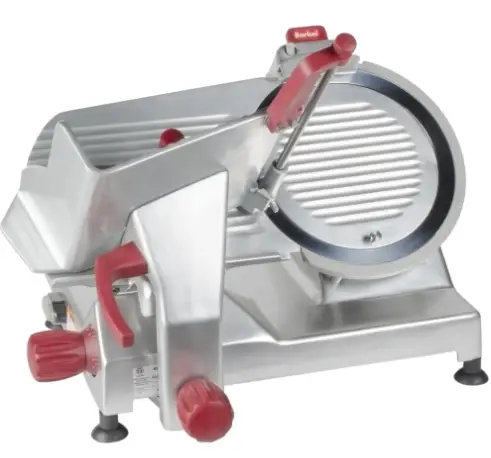 Sharpening your Berkel 827-A slicer may appear daunting at first, but with this comprehensive guide, you'll become a pro in no time. This tried-and-true machine is a deli powerhouse, handling cheese, meats, and anything else you throw at it with ease.
How to Operate the Berkel 827-A Slicer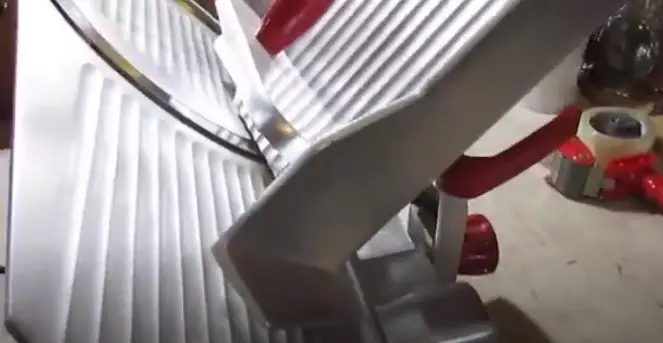 The Berkel slicer is known for its efficient and automated slicing process. With a power switch conveniently located, this slicer can be operated both automatically and manually.
First, find the power switch and turn it on.
You can opt for automatic mode by flipping the respective switch. If you prefer manual, simply flip it back.
The thickness gauge is easily accessible and can be adjusted to your preference.
Sharpening Your Berkel 827-A Slicer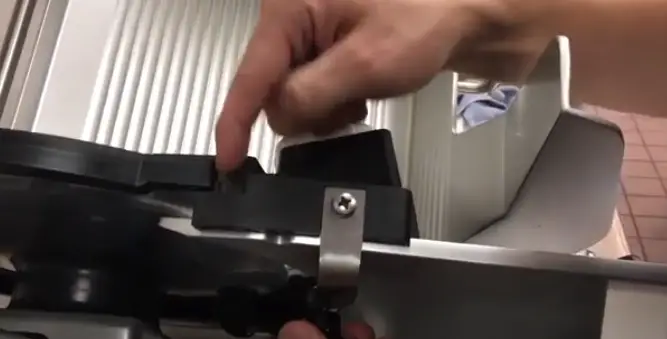 Your Berkel slicer comes equipped with a built-in sharpener, ensuring optimal performance and perfectly cut slices each time.
Set the slicer in the correct position for sharpening.
Locate the lever at the back, pull it and then turn the sharpener so that it lines up.
Apply moderate pressure to the sharpener lever for about 5-10 seconds.
Release the lever and let the slicer rest for 15 seconds.
The slicer will shut off automatically and will need to be restarted for the next use.
Remember, a sharp slicer is a happy slicer!
Cleaning Your Berkel 827-A Slicer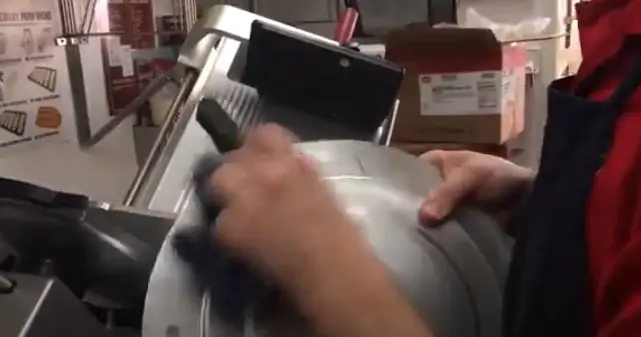 No one likes a dirty slicer. Keep your Berkel 827-A clean for the best results.
Always give your slicer a thorough cleaning before use.
This slicer also disassembles for easier cleaning.
In Action: A Berkel 827-A Demonstration
Don't take our word for it; let us show you how well this machine works. We'll use an onion for our demonstration.
Place your product on the tray, fire up the slicer, and see how cleanly it slices.
The thickness dial, cord, and blade should all be in great shape and function flawlessly.
After slicing, remember to clean off any residue.
Frequently Asked Questions
Q1: How often should I sharpen my Berkel 827-A slicer?
The frequency of sharpening depends on your usage. However, regular sharpening is recommended for consistent, high-quality slices.
Q2: What should I do if my Berkel 827-A slicer stops automatically during sharpening?
This is normal. The slicer is designed to shut off after 15 seconds for safety. Simply restart the slicer to continue.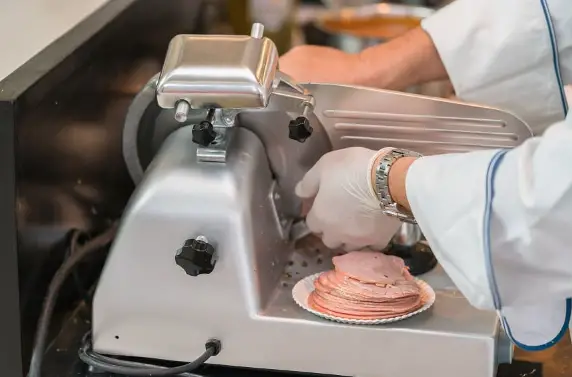 Q3: Can the Berkel 827-A slicer handle all kinds of meat?
Absolutely! The Berkel 827-A slicer is versatile and can slice various types of meat, cheese, and more.
The Berkel 827-A slicer offers both manual and automatic modes.
The slicer has a built-in sharpener that requires usage for about 5-10 seconds.
Regular cleaning of the slicer is essential to maintain hygiene and performance.
Always sharpen your slicer regularly for the best slicing results.
And there you have it! A comprehensive guide to using and maintaining your Berkel 827-A slicer. With this information, you're now equipped to slice and dice like a pro. Happy slicing!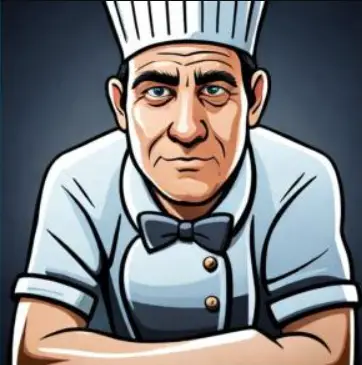 Mario Batali is a renowned author, food enthusiast, and passionate chef who has dedicated his life to exploring the world of culinary arts. With a love for sharing his knowledge and experiences, Mario has become a prominent figure in the food blogging community, inspiring countless readers with his creativity and expertise.
In addition to his culinary prowess, Mario Batali is also a talented writer with a flair for engaging storytelling. He launched his own food blog to share his recipes, cooking tips, and personal experiences in the kitchen. Over time, Mario's blog gained a loyal following of food enthusiasts who appreciate his unique approach to cooking and his dedication to using only the finest ingredients.
Mario Batali's passion for food and his commitment to sharing his knowledge with others have made him a true inspiration in the world of culinary arts. Through his blog, cookbooks, and public appearances, Mario continues to spread his love of food and the joy of cooking with his ever-growing fanbase.